Over the years, I've found some serious gems when it comes to resources for growing my nutrition practice. This year's list is full of tools I couldn't live without, most of which are completely free. Below you'll find my most favorite picks for 2016:
Wouldn't it be nice to have the ability to pull the single page you need out of a lengthy PDF document? Or to somehow shrink that gigantic PDF file to make it an email-friendly attachment? How about making that PDF document a word document instead? Or locking your PDF so it's secure? Smallpdf provides the ultimate tool for manipulating PDFs – and does it with a clean, beautiful, uncommonly uncomplicated user interface.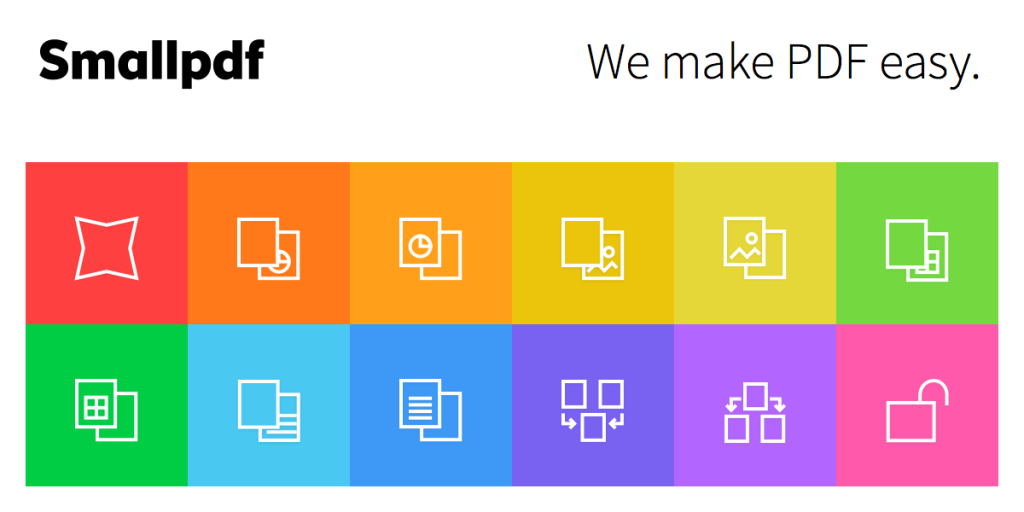 Canva is one of the coolest online graphic design tools out there. It can make you look like a genius graphic designer when programs like Photoshop or Adobe Illustrator seem like a foreign language. It's perfect for designing blog graphics, presentations, Facebook covers, flyers – the list goes on.
This site is our not-so-secret weapon behind most of the graphics here at HEA, and I think you'll enjoy your design love affair as much as we do.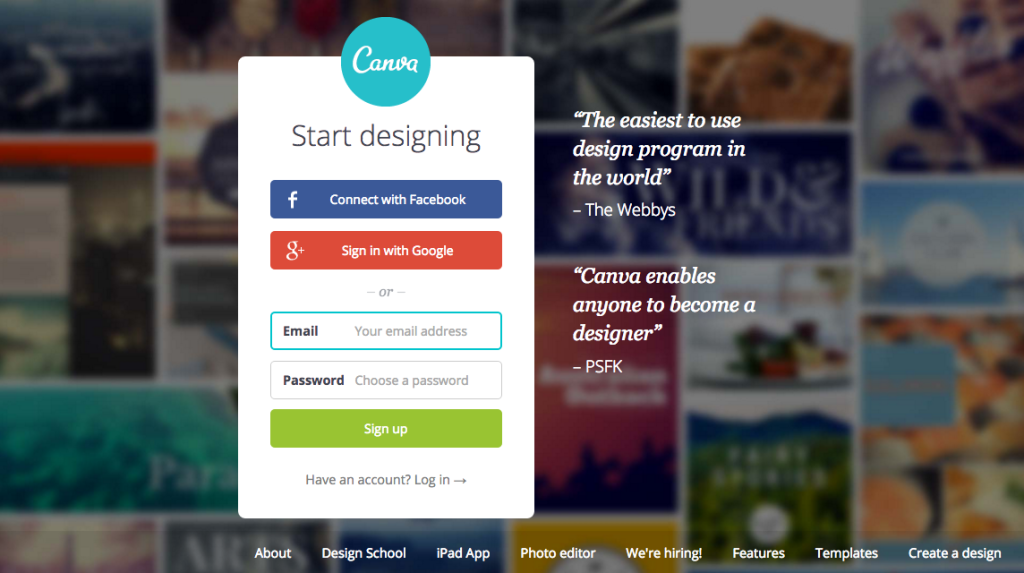 PicMonkey is our favorite tool for photo editing. In addition to its robust yet user-friendly set of photo editing options, PicMonkey gives you the ability to use any of your own fonts in addition to their pre-loaded selection, which means you are fully free to customize the text in your graphic. In this post, we walk you through how to create a picture quote using PicMonkey.
Ok, this one is big. If you have the nagging feeling that you're scrambling to do a million things in your business but nothing is really getting done or moving forward, you need Trello. Trello is an incredibly user-friendly project management tool that allows you to organize your tasks and projects. It lays everything out in a way that is very visual, so it's easy to keep steps and tasks clear and distinct. We use it to organize our processes and systems, to break down our goals and projects for the year, month and week and as a central place of coordination with our guest writers. Its coordinating app syncs seamlessly with your boards and is equally simple to use.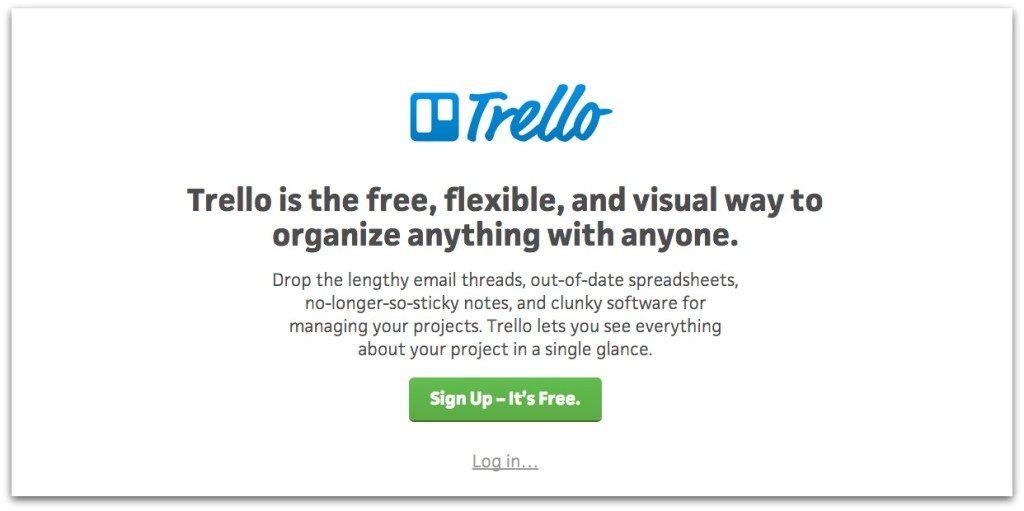 Here's an example of how you can use a board to analyze the statistics of your business (something we use it for too):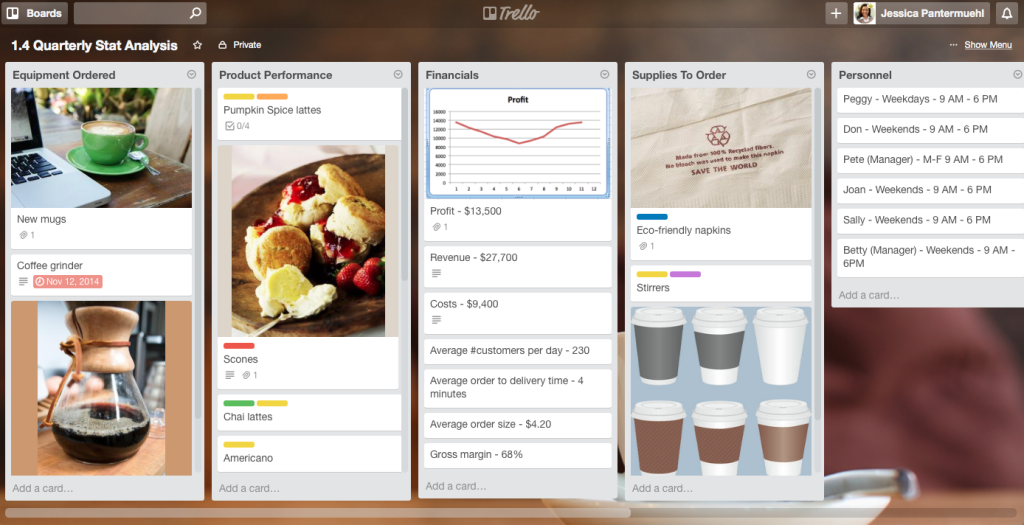 Evernote is awesome for organizing notes, screenshots and web clips when you're working on a specific project. You can create "notebooks" and share them with others as well, which makes collaborating on a project much easier.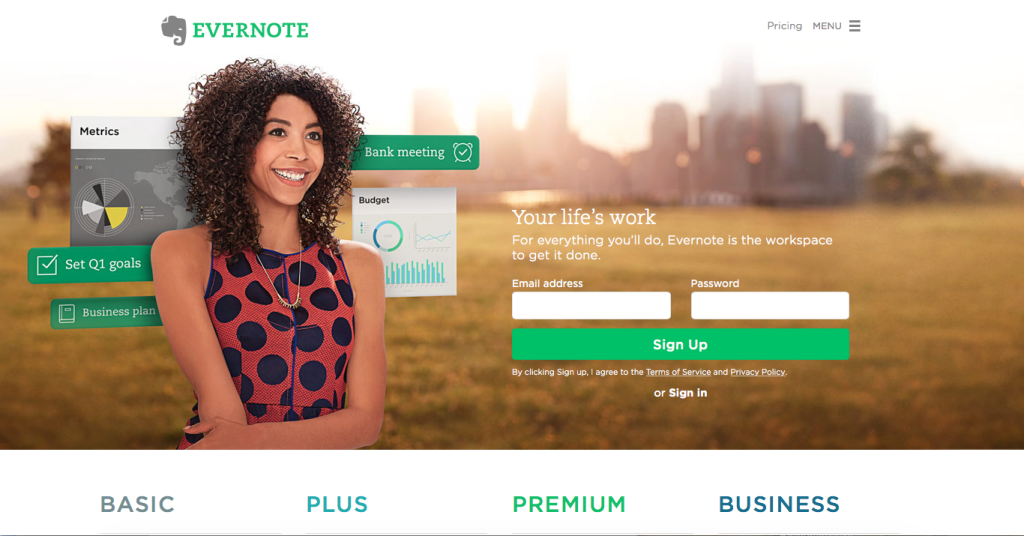 Dropbox is our tool of choice for storing and sharing files. When your HEA Members' Kit shows up in your inbox each month, Dropbox keeps those separate files in the Kit safe and ready for you to download. It's very simple to set up and is also a great way to share documents with your team or with your virtual assistant, who might be tasked with editing or formatting projects.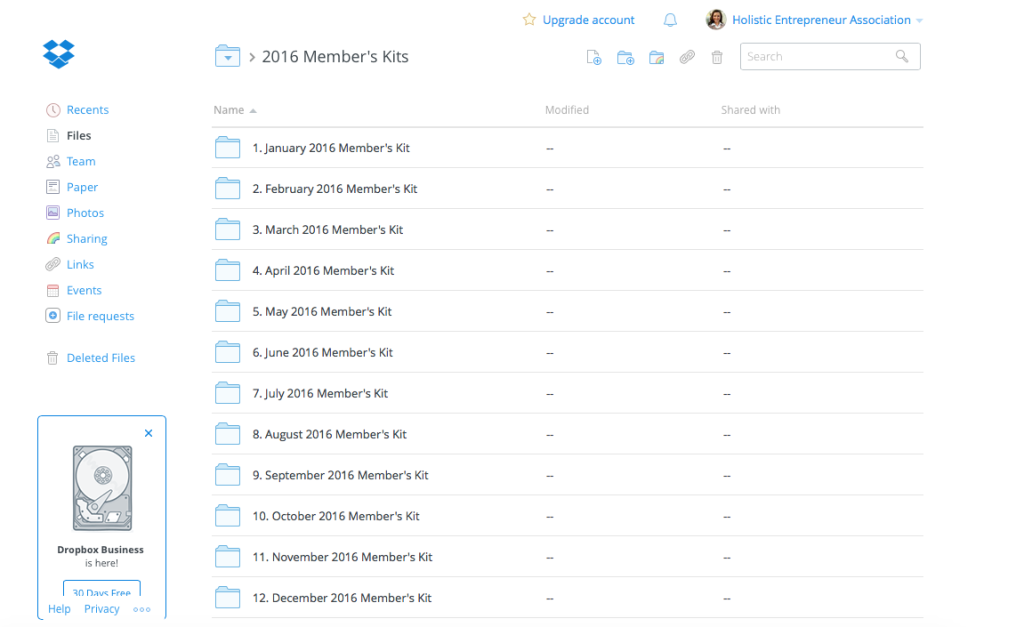 Jing is an awesome way to snag a quick video of your screen while you're walking through a process in your business, which you can then share via a link. As I'm personally a very visual learner, this is my favorite way to both receive quick instructions and to coordinate with my team when it comes to tasks to be done.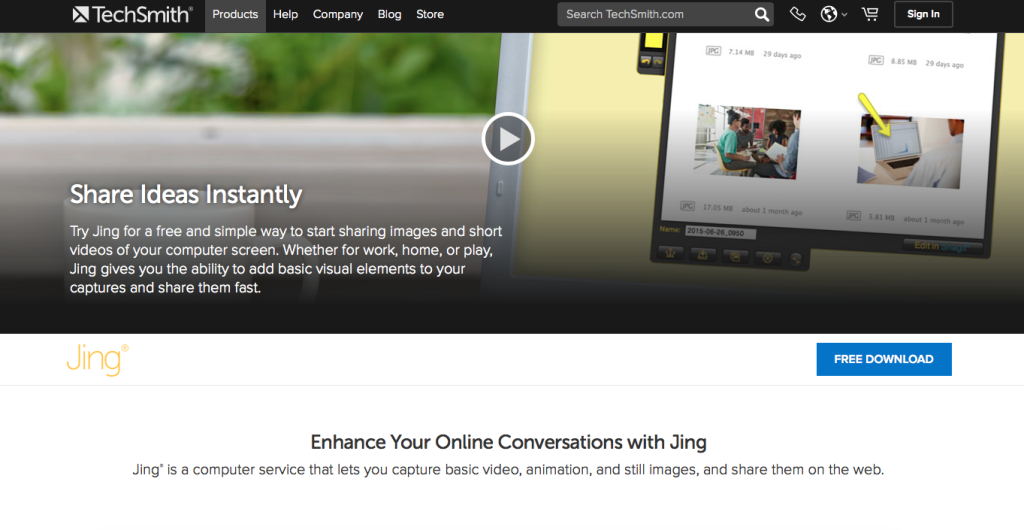 Here's an example of Jing in action, where I'm walking one of our teammates here at HEA through formatting a batch of some of our early interviews:
http://www.screencast.com/users/jpantermuehl/folders/Jing/media/8507e73c-bdf0-45b8-af98-48d4c1fa71fa
Building an email list of the people you created your business to serve is a foundational piece in any marketing puzzle. The mail service we use and love is Mad Mimi.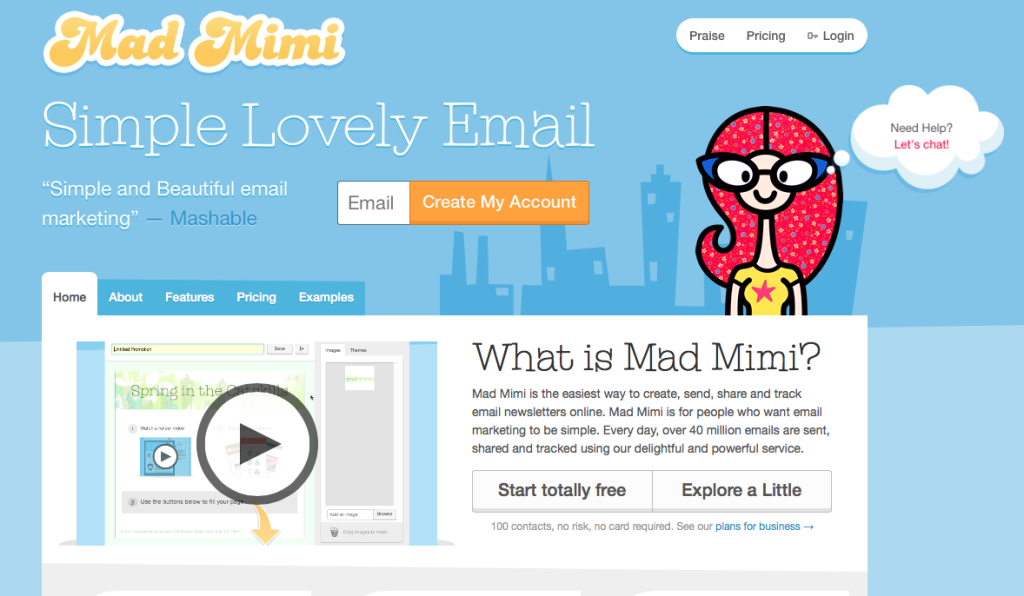 When I first started building an email list for my own practice, I actually started with MailChimp (another great service that's very popular and certainly a solid choice), but at that time I was significantly less familiar with all things tech, and the administrative panel felt overwhelming to me. So when I saw Mad Mimi's extraordinarily simple, user-friendly interface, it felt like a clear match – and I fell in love with their standout customer service.
They have someone standing by ready to message-chat with you to walk you through any difficulties and outside of office hours, you can send them an email that you'll get an answer to very promptly. I don't think we've ever waited more than an hour for a response to our emails – regardless of the time of day or night (and there have been some laaate nights! Does the MadMimi crew ever sleep??).
They even offer to design your email header graphics for you. Who does that?
I'm a sucker for exceptional customer service, so I'll sing Mad Mimi's praises every chance I get.
Genius Scan is the simplest way to scan a document – right from your phone. After you snap a picture, Genius Scan enhances your images to make them look just like scanned documents and allows you to save them in separate batches and with different tags. They have apps for iOS as well as Android.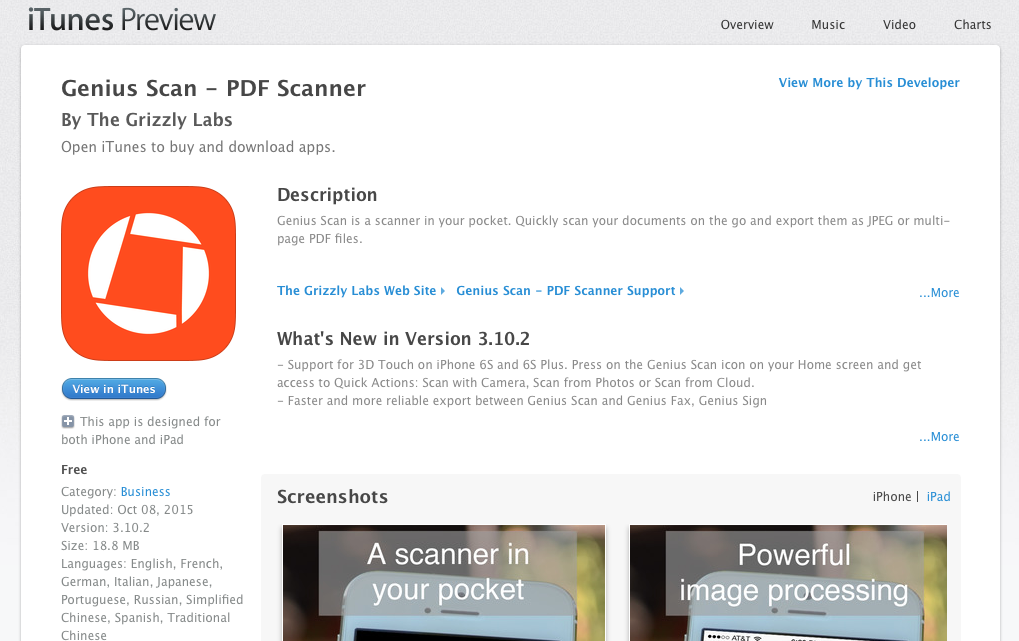 One of the great things about being an entrepreneur is the lifetime of learning it promises. I find audiobooks to be the most accessible form of media for my continued education, which is where Audible comes in.
The great thing about audiobooks is that they can make otherwise mundane tasks feel more productive (getting ready for the day, sitting in traffic, cleaning the house, preparing dinner, washing the dishes, etc.).
Depending on the length of the audiobook, I might go through one or two per month. But I'll consume as many as four or five if I'm trying to gain clarity on a specific health or business concept.
We get some cash money if you go do a free 30-day trial with them, which gives you a complimentary audiobook and no obligation to continue. Win-win.
Audible Free Trial [Digital Membership]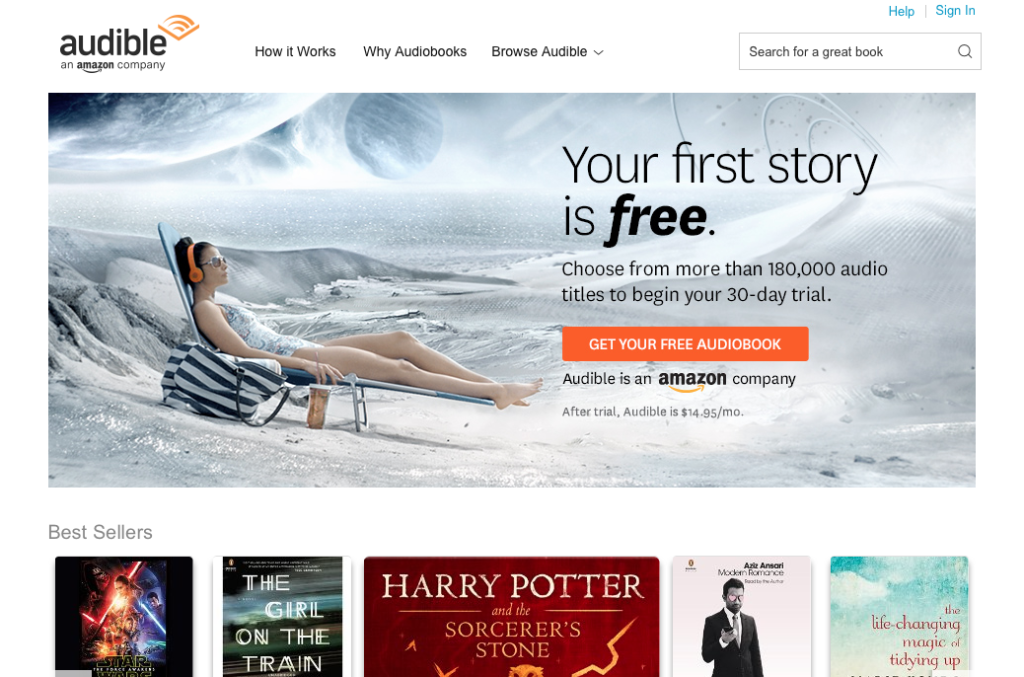 When it comes to taking payments for services (or goods) in person, we are big fans of Square.
While their fees are pretty much industry standard for this kind of service (they offer a credit card processing rate of 2.75% for swiped card transactions and 3.5% plus $0.15 for manually entered transactions), we love Square for its beautiful user interface – both for you and your client. It's easy to navigate the back end of your account on their website and mobile app and the way they lay out your products and invoices is super clean and visually appealing.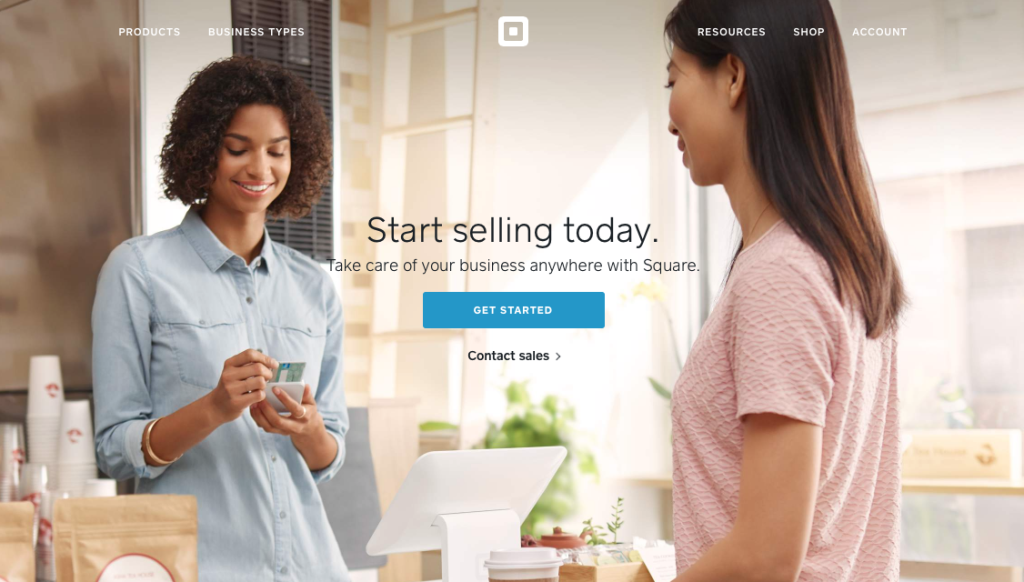 Created by Intuit (the same guys who do QuickBooks), Mint is a great way to start getting on top of the finances of your business without making the investment in financial management software. They make it really simple to set budgets, create financial goals and see where your money is going. Bonus: their mobile app is super easy to navigate and understand.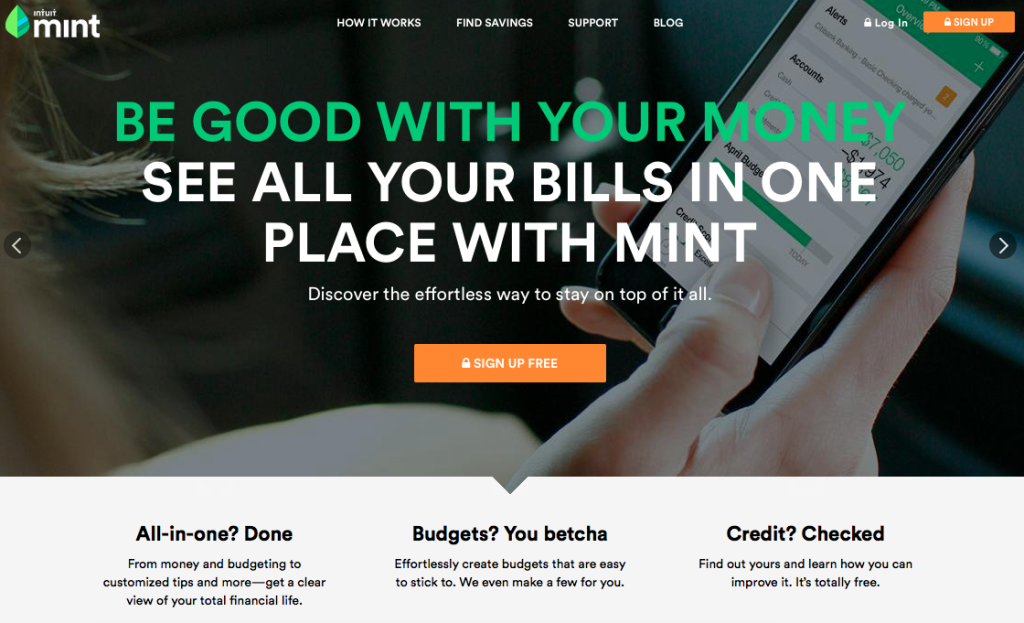 We completely vibe with the sentiments of Skillshare's CEO and Co-Founder Michael Karnjanaprakorn:
"Skillshare started with the powerful idea that anyone in the world can learn whatever they set their mind to."
Skillshare is a global learning community that offers mini-courses on tons of creative topics (think logos, design, website building) as well as business topics like marketing yourself on Pinterest, understanding SEO, mastering copywriting and more.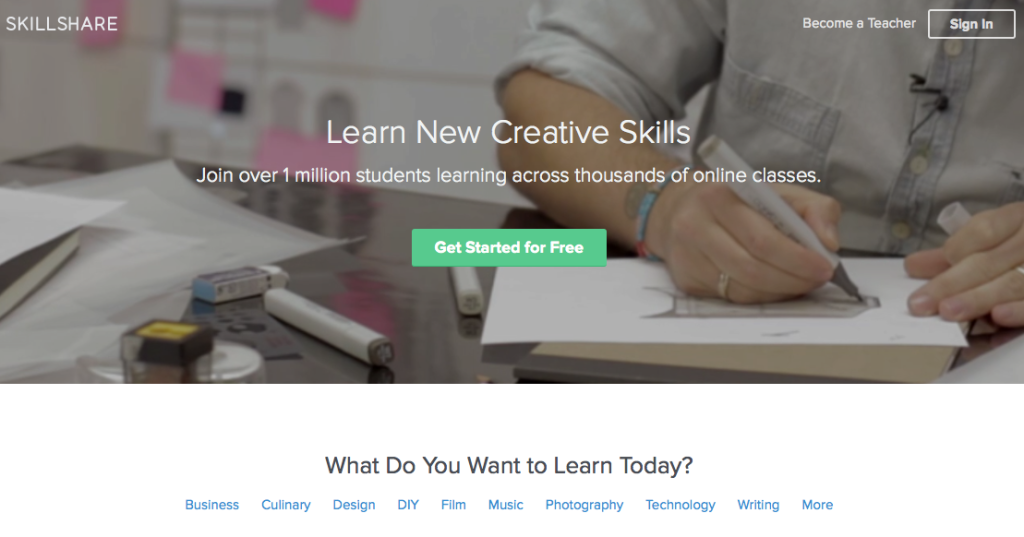 You can get a free month of their premium version (which gives you access to their entire library of courses and gives us a free month too) right here.
Ahh… how I wish I knew this site existed when I was first starting out!
When I needed stock photos for my website and marketing materials, I either spent (a lot of) money on premium images or (a lot of) time on free image sites that had varied and complicated terms of use. All images on Pixabay are released under the Creative Commons CC0 license, which means the photographers have said they are okay with you using their photos without asking permission or paying attribution. You can check out the full legal documentation here.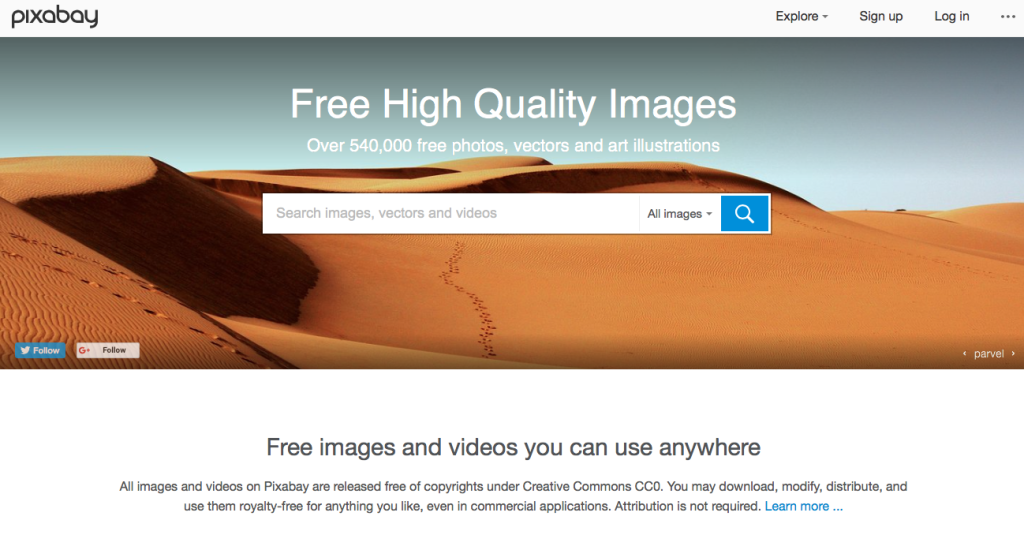 In truth, the caliber of premium images you'll find on various stock photo sites is, generally speaking, significantly higher. I now use a mix of free and paid photos (both for the quality and because I like supporting creative professionals), but when you're just starting out and bootstrapping every step of the way, outlaying $30 for a single image can feel a little cringe-worthy.
While this site is primarily intended for creative professionals (i.e. web and graphic designers), you can find all kinds of resources here for your business, such as themes for your website, beautiful photos for your marketing and templates for PowerPoint presentations. Plus, they send you six free goods to your inbox every Monday, which is always fun.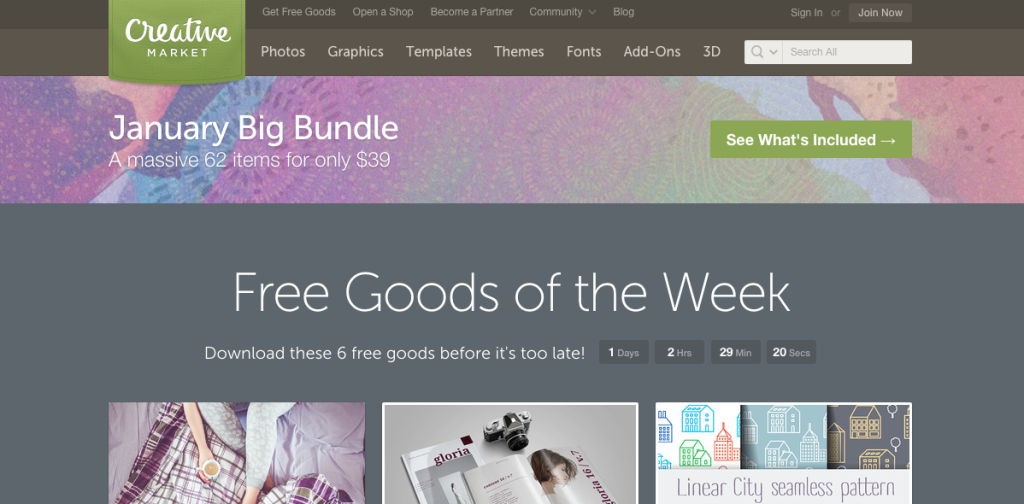 I hope you find these resources as valuable as I have!
Do you have a favorite resource that wasn't included in this year's list? Let me know in the comments below!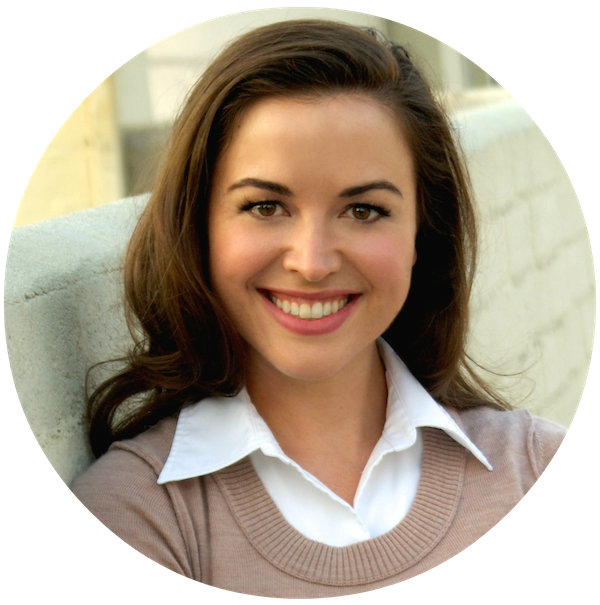 All my best,