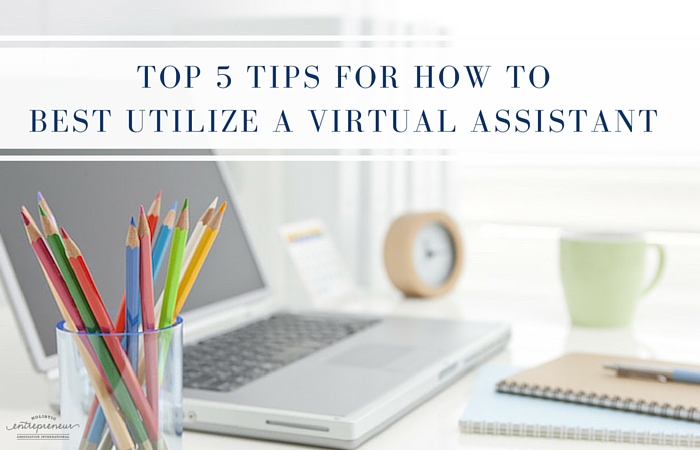 By Serena Carcasole, Founder and President of Virtual Business Solutions On Demand
For those of us who have dedicated our lives to helping and serving others through health and wellness, the daily grind of running a business can be overwhelming. The investment in time, money, and energy can, at times, become simply too much to cope with. Toss in the emotional energy you spend on your clients as a Health and Wellness Professional, and burn-out may be just a few coaching sessions away. Most of us have been there at one time or another, wondering, "What's the solution?" Or even, "Is there a solution?"
When the job of running your business begins to require more time than actually helping and supporting others to reach their wellness goals, it's very likely time for you to seek the help of a Virtual Assistant (VA).
Whether you decide to hire a single person dedicated to helping you with the day-to-day task of running your business, or a service that provides the help you require as-needed, a VA can free you from the many mundane, yet important, tasks that are preventing you from doing what you do best – taking care of your clients.
When you outsource this type of work, you can find the help you need without the expense – and additional administrative hassle – you would encounter by hiring a full-time, in-house employee.
What to do when you can no longer do it all
Of course, if you're beginning to think you may need some help with running your business that usually means it's growing, as is your income! That's the good news. Now it's time to decide what kind of help you need, and where to get it.
As mentioned above, your time and talents should be spent running and growing your business, rather than being thrown away performing everyday tasks and dealing with ever-larger to-do lists. Choosing the right VA will save you time and energy, as well as money, by allowing you to offload those tasks to skilled and efficient remote workers, regardless of your location – or theirs.
The first step is to determine the type of VA service that will be most helpful; the tasks that can be performed on your behalf that will enable you to focus on caring for and supporting your clients.
Marketing and Brand Building – Even the most successful entrepreneurs often need help "Getting the word out" and building an online A VA who is well-schooled in the strategies and techniques of Online Marketing and Branding can become an invaluable asset to you and your business. You can easily find expert help with building or improving your website, social media marketing, email marketing, video creation, product creation, copywriting, and event creation.
Admin Services – Bookkeeping can be incredibly time consuming, as well as being costly in terms of the amount of energy you spend on Things like invoicing and bill paying, and more, can all be outsourced to a VA service with confidence. Most VA services will even be able to provide you with a comprehensive, accurate accounting system if your own is not up to snuff.
Managing Email – If your Inbox is overflowing on a regular basis, your VA can manage the flow for you, filtering the important emails and even answering on your Even more important, perhaps, your VA can also manage your Email List and Promotions for you, helping keep up the flow of information to those who've committed themselves to following you by offering you their email address.
Scheduling Your Time – With the help of a variety of online scheduling tools, such as Calendly or Boomerang for example, your VA can help you manage your time more efficiently on a day-to-day basis, including meeting invitations, scheduling client appointments, and helping to plan events, webinars, and
Creating Presentations – Creating a slick, professional PowerPoint presentation from raw data or from a Word doc can be time consuming and energy Your VA, if well-versed in the finer aspects of this wonderful slide show creation tool, can help you look like a real pro during presentations and meetings.
Literally, whatever you need help running your health and wellness business, you can find a VA who will provide it for you.
You may need a full service VA Company
In an age of specialization, it's nice to know that there are also VA companies that offer a literal menu of services for the struggling solopreneur. These multi-VA companies have often grown from a solo-proprietor operation, which means they understand what you're going through and, because they've been there and done that, they can offer you a team-based support system with multiple services available.
While these multi-VA teams may indeed offer the services listed above, they are also likely to offer more, such as:
Website Design and Development
Copywriting Support, for your Website Copy or Blog Writing
SEO Support and Keyword Research
Graphic Design
Programming and Technical Support
Social Media Marketing Development and Support
Internet Marketing Support
Shopping Cart and eCommerce Support
Email Marketing Design and Support
Finding this type of broad-based Virtual Assistant support under a single banner can be incredibly enabling, allowing you to delegate the responsibility for an array of tasks that you may not be able to handle on your own, and relying on the expertise of others who've already trod the path you're beginning to explore. Whether you're struggling to get started or scrambling to keep up with a growing client list, finding support like this can make your life far easier, and more productive.
Why try to reinvent the wheel? If you find yourself battling to keep up with the increasing demands of your growing wellness business, contracting with a multi-VA company may be just the solution you've been searching for.
Where to find the Best VA for you
Every Virtual Assistant you encounter will possess a different background, talents, and skill set. Your task will be to find one who is not only familiar with the type of work you do, but who is compatible with your business philosophy and work ethic. Your VA should be able to work on your schedule, while also understanding that you are not the only client in their list. Rely on recommendations from friends and associates to get the process started but, ultimately, you and your VA must be compatible in all of the areas for which you are hiring them.
About the Author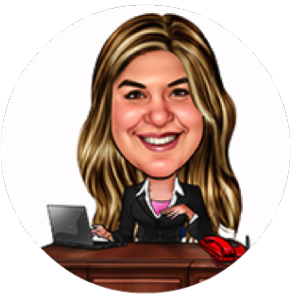 Serena Carcasole is the founder and President of Virtual Business Solutions On Demand, leading a virtual assistant, internet marketing, and social media marketing support team.
Because of the work she has done with a variety of health and wellness coaches over the past 7 years, she has developed a passion for helping others. As a result Serena has become a Certified Health and Wellness Coach in her own right, which will allow her to combine her training and experience to help her coaching clients reach their goals. She has also created a new website, a clearinghouse for health and wellness coaches and potential clients that will enable the people who need coaching find it more easily. The Ultimate Health and Wellness Hub has already begun to offer valuable content on health, nutrition, and wellness from guest bloggers, as well as a coach's directory to bring together coaches and potential clients.
To get in touch with Serena and to download her free gift please visit her website at www.vbsondemand.com.