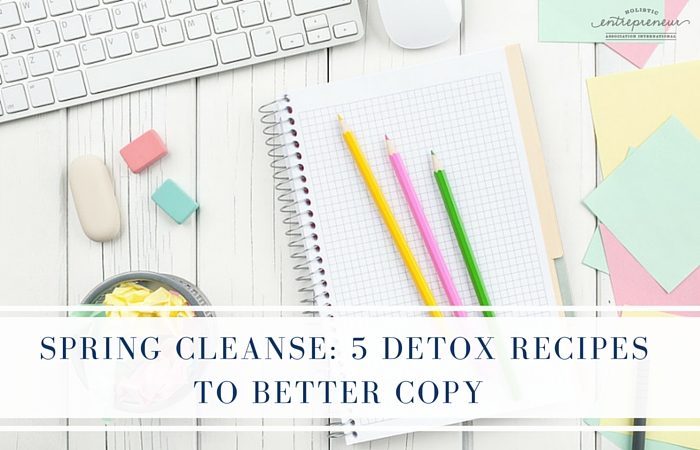 By Caria Watt, Copywriter for Websites & Digital Marketing
'Good writing is not a natural gift. You have to learn to write well.'
~ David Ogilvy, The Father of Advertising
Writing copy isn't simple. And for some, it's almost as difficult as dieting.
Let's think about David's quote for a moment. Often when we write copy for our products and services, we write to sell. That's a given and it's not to say we shouldn't sell. The point is we write from the opinion of the business, rather than our customer. When choosing which word to use, we pick the one we think will sell more, rather than the one that sounds more natural to the customer.
And as we head into spring I'm attempting a detox to get into better shape. This means cutting out dairy, caffeine, sugar, alcohol (cringe) and gluten from my diet. The dietician warned me that I might get cranky, develop acne, go through withdrawal symptoms and become slightly depressed. I figure if my whole body is going through detox, perhaps my brain can as well.
That's where I came up with the idea of five detox rules for writing while drinking my kale, filtered water, cucumber, spinach, banana, blueberry and chia seed smoothie. Yes… it's an acquired taste.
#1 CUT THE sweet FEATURE.
What you take in, you put out. That means it's time to stop leafing through Australian Women's Weekly magazine at the supermarket checkout line or reading 50 Shades of Grey before bed. All those verbal sugars and preservatives won't make you a better writer.
Writing requires staple nutrients. Read literary writers such as Virginia Woolf or that the biography of the writer that first inspired you to start writing. Not knowing whom Taylor Swift is currently dating might make you antsy, but now it's time to really challenge yourself. Take a writing course, mentor a younger writer at work, or just start writing in your journal.
#2 ADD COLOUR TO your WRITING.
I didn't realise how much orange I was eating until I'm forced to eat more greens. This made me wonder if my sentences have enough variety. Why do most of email exchanges wind up saying, 'Great, sounds good!' What's with the passive voice? If all your writing sounds good, it's time to make it terrific.
#3 GET RID OF freezer WRITING.
After the detox session, I threw out all the fast food in my freezer. Here's how cleaning out your freezer applies to your writing: Get rid of all that 'evergreen' content that you run on your website or newsletter. Create something new. OR at the very least, update what you already have to make it fresh.
#4 TAKE UP A DIY writing STYLE.
Now, I'm eating fresh beans and cutting up pineapples. Forget anything canned.
When you stop eating frozen and canned foods, you're turning your kitchen into your grandma's, but you'll make it healthy. This applies to writing, too.
Instead of taking notes on your smartphone, grab a pen and paper. When you're typing on a smartphone or iPad, you're only typing your thoughts and mostly likely editing as you go. If you've got a (traditional) notepad, you've got room to ramble and you aren't in editing mode. Sometimes we miss out on the creative juice, because we have already edited out a great idea.
#5 TRY something NEW.
I'm now addicted to almond butter. Before my detox, I didn't know it existed. When you eliminate what you've always done (for me, crunchy peanut butter), you open yourself up to new experiences.
When's the last time you did a Q and A or an investigative piece, for your intranet? Try spicing up stories. If all else fails review 3 tips to writing better content.
Instead of writing from a coffee shop this week, I thought about writing from a local bar.
Then I remembered: I'm not allowed to drink.
Let's get social… Here's a Tweetable:
"Copy is a direct conversation with the consumer." – Shirley Polykoff @WattisNow
Read More: www.cariawatt.com
About the Author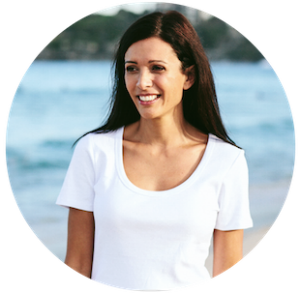 I'm Caria Watt. I write compelling copy for websites and digital marketing. Great copywriter. Fast turnaround.