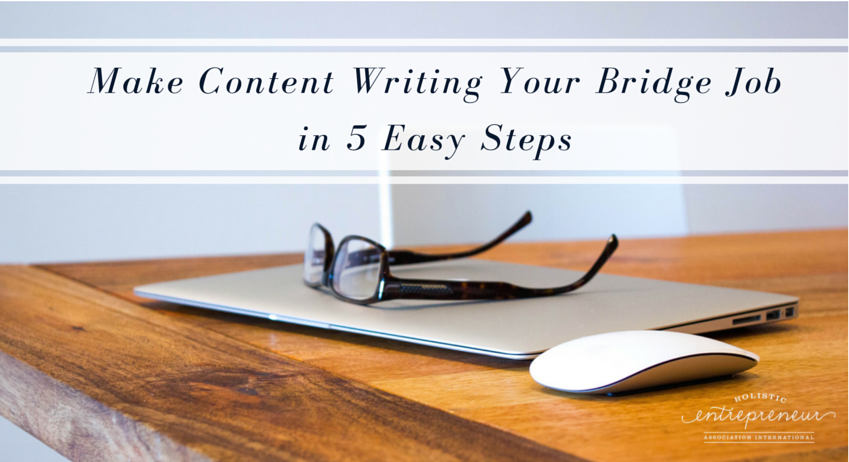 By Sarah Magdalena Love, Holistic Life Coach, Web Designer, Digital Strategist & Yoga Teacher
If you saw me on the street today, wearing pink sneakers, brightly patterned yoga leggings, and a comfy flowing top, you would have to really use your imagination if I told you that once upon a time, I started my career with two years of bank training.
To my creative, number-sensitive mind it was hell! Can you relate?
To be honest, it took me quite some years to gain the confidence, resources, and time to train as a yoga teacher, make creative writing part of my everyday life, and start my coaching practice.
I have always loved the Internet, and am really grateful for the ways in which content writing has served me so well as a bridge job between banking and building my self-care empire.
If you aren't quite ready to bring in a full salary with your true purpose but are dying to quit your day job, content writing might be something worth considering. Here is how you can do it too:
1. Get clear about your strengths and passions
The Internet is full of bloggers and companies who regularly need fresh, inspiring, and informative content. This could be anything from blog posts to product descriptions – consider all the forms of digital media you consume daily and you will be amazed at the diversity.
Being really clear about your niche right from the start is important because writing about what you are already passionate about will come naturally to you. It also pays better because you will spend less time researching, and it will simply enable you to deliver really good stuff!
2. Upgrade your web presence and pick a platform that works for you
To attract your first clients, make sure that your web presence is professional and coherent. There is absolutely no need to lie or pretend you have an MA in creative writing – what people really care about is that you are reliable, that the quality of your work is great and that the content you deliver is engaging and marketable. If you don't yet have a website, don't worry. I started without a website for my writing services, and have still been able to attract multiple long-term clients. A good LinkedIn profile that highlights all of your qualifications and experiences along with a professional email address are often enough to get you going.
In addition, I would suggest that you register with online freelance platforms such as elance.com or odesk.com – they are an amazing hub for freelancers and clients to find each other. Spending a few minutes browsing these sites will give you a very good idea of the work that is available to you. I would recommend focusing on just one or two of these platforms, that way you can build up recommendations faster and you will also have less admin work.
3. Spread the word like crunchy peanut butter
Make sure to let your network know that you are offering amazing content – every single person I have coached was amazed at how powerful and important this is. You might already know people who could benefit from your help or at least people who could recommend you. Use your social media channels as a starting point and send out a "newsletter" to friends and family detailing clearly what it is that you are offering and how you can be reached.
Networking events, especially around e-commerce and blogging, are also a great way to meet new clients, so bring business cards if you can when you attend these.
Reviews and recommendations are also super important, especially if you are just starting out. A smart first step is to check if there are any people in your LinkedIn network that you have already worked with in some way, and ask for a written recommendation for your profile. If your first clients on elance.com or odesk.com are happy with your work, there is no shame in asking them for a great rating.
4. Do some free gigs, but don't ever undervalue your work
To get your very first projects on any platform, you have to find a way to stand out and if you don't have a long list of raving fans yet, offering a really good deal might be your best bet. To get my first gig on elance.com, I wrote a nice message to a potential client explaining that I was absolutely confident in my ability to do an amazing job, but that I was new on the platform and would therefore offer my service at 50% of my usual rate. I got the job and was able to take it from there once I had my first review. Yay!
Very important though: Working for free or for a reduced rate might be sensible short term to build your confidence and credibility and to get some valuable experience, but under no circumstances should it become a habit. Please, always honour your time and energy!
5. Get organized and stay true to your main purpose
Try to streamline your life as a professional content writer and save time wherever you can to make sure you don't lose sight of what you are really trying to build. Some examples:
Create a regular schedule for time to disconnect and just write
File any links with useful information or inspiration in your field as you come across them to make researching for articles easier
Keep an excel sheet to track your income, reviews, and client contacts
Set weekly or daily income challenges, and connect with other writers to stay motivated
I know trying to balance different businesses and/or part time jobs can be really tough. Do whatever you can to stay focused on your heart`s desire. Make vision boards, meditate, write wish lists to the universe, and remember that the world needs your gift!
About the Author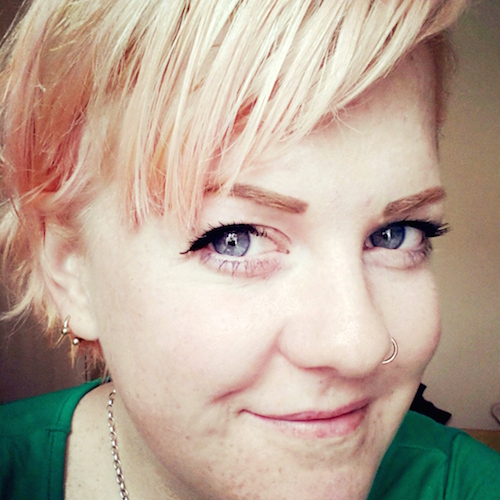 Sarah Magdalena Love is a holistic life coach, web designer, digital strategist & yoga teacher. She currently lives in Berlin with her little dog Orlando, is here for all things self-love, vegan food and activism and offers mentoring and web design for creative & wellness entrepreneurs.
Find her on SarahMagdalenaLove.com