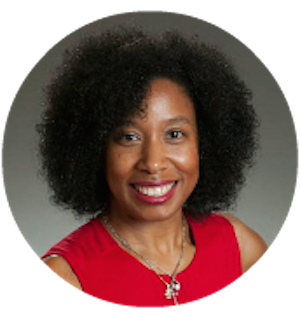 Driven by a desire to create a business that both affirmed and reflected the essence of who she was, Judy created a professional coaching company providing life transition coaching services. Here, she addresses the needs and aspirations of the whole person, working with her clients one-on-one as well as in a group setting. Her interview inspires us to seek the help of a business coach early on in the life of our business, refrain from reducing our own value by giving away our services for free and to create packages around our offerings.

What inspired you to become a holistic entrepreneur?
Becoming a holistic entrepreneur is something that occurred over time with me. When I started my business it was essentially an opportunity for me to make a living independently doing what I had been doing for organizations when I was an employee. However, as I continued my own personal and spiritual growth, and evolution, those personal shifts began to be reflected in the focus and philosophies that served as the foundation for the services I would offer through my business. So as I grew and evolved holistically, so too did my business. I discontinued offering services that did not reflect my desires and passions for holistic service and living, despite the fact that I was good at those things and that I would get contracts to conduct that work. It was very important to me that my business both affirmed and reflected in its service offerings the essence of who I was and was becoming. It was important to me that my whole life be a consistent reflection of my beliefs and passions; and I trusted that as I refined my business focus accordingly, I would more powerfully speak to the hearts, minds and spirits of those who were most in need of my services. So for me, holistic entrepreneurship was an evolution, a journey; a journey I continue to travel as part of my commitment to offering my clients not only services but an example, through my own life, of what holistic living can be.
Tell us about your business or practice.
My business is Sunrise Consulting, LLC – Coaching, Speaking, Health & Wellness. Sunrise Consulting, LLC is a professional coaching company that provides holistic life transition coaching services through individual life/personal coaching and leadership/career/executive/professional development coaching services – with an emphasis on serving the personal/professional development, life advancement, and spiritual evolution needs of women, women leaders, emerging leaders, and soul-purposed women entrepreneurs. With an approach to coaching I developed called Coaching as a Healing Practice™, I provide holistic, whole-life coaching services that address the needs and aspirations of the whole person – not just their title or their position. In addition, I provide inspirational/motivational speaking and training services for groups, workshops, seminars, conferences, and retreats. I have also combined my holistic, healing approach to coaching with my work as a yoga instructor to offer the powerful combination of yoga/meditation/breathwork with health & wellness coaching as a unified healing practice for those clients who seek this particular approach in support of their overall life goals and/or for specific health & wellness goals.
What is your current business model?
I provide one-on-one & group coaching services (professional development, leadership, executive, career, life, personal); inspirational and motivational speaking services for groups, meetings, retreats, conferences, etc.; and I provide yoga instruction and health & wellness coaching for individuals, small groups, meetings/conferences/seminars, wellness retreats, yoga & wellness festivals, studios/gyms/community centers, integrative health practices, and corporate/workplace wellness programs. I have a diverse portfolio of clients including individuals, organizations, and leadership development programs, with an emphasis on serving the needs of women, women leaders, emerging leaders, and women entrepreneurs.
What has been one of your favorite moments as a business owner thus far?
My favorite moment as a business owner is always the same: that moment in working with a client where s/he recognizes the power of the light of wisdom, strength, and intelligence within themselves, which they then use to take action toward creating/manifesting the desires they have for the life and work they truly want to have. It is for that very moment, in service of my clients, that I do this work.
What are some of the biggest challenges you have faced in running your business or practice?
The biggest challenge I have faced running my business is creating a stream of income that singularly supports both my business sustainability and my living/lifestyle. To date, I have supplemented my income from my business with full or part-time jobs. While I am open to seeing what the possibilities are regarding growing my business so that it is my sole source of income, I have moved away from stressing about it (from 'hustling to make it happen') to flowing with my experience and seeing what I can create that best fits me and my preferences of work-style, life-style, living, etc. Part of my growth and evolution has been the realization of the full and complete life I desire to have. For me being an holistic entrepreneur, in part, is about balance and creating a work-life flow that supports my health, wealth, personal/spiritual growth, passions, values, etc. For me, that does not mean working 50-60-70-100 hours per week (not even for myself). For me, that means creating a way of working that allows ease of flow, life, and living that intentionally and consciously has space for leisure, enjoyment, reflection/respite/retreat, as much as it does work and service. That may come from figuring out how to make my business my sole source of income; it may come from continuing to work part-time in a way that allows me to maintain my freedom and independence, grow/expand my prosperity, and continue to serve others through my holistic entrepreneurial services. That may just be the model that fits/serves me best. I don't yet know what the answer to this challenge is, but I am open to the answer whatever it may be.
How have you overcome those challenges?
The challenge remains. However, I manage that challenge through paradigm/thinking shifts and openness to all possibilities. I have also taken online entrepreneurial training courses such as Marie Forleo's BSchool to help further refine, grow and professionalize my service offerings. I ask for help when I need it. I try new and different things (keeping what does work; getting rid of or tweaking what does not work). I meditate and put myself in position to respond to the answers as they come. I allow myself to be guided and directed by the flow of my life, the intelligence and power of my intuition, and the directions of the Universe – none of which have ever failed me personally or professionally.
How do you find new clients?
To date, all of my new clients have come to me through referrals – referrals from past/current clients and referrals from colleagues who know my work.
What have you found to be most effective in securing new clients to sign up for your services?
While I have only received clients by referrals so far, through increased in-person networking, regular eNewsletter communications to my list, regular postings to social media (LinkedIn, Facebook and twitter), and speaking/presenting at events, I am hoping these efforts will increasingly bring in clients as well.
What do you do to keep your existing clients engaged in the long term?
Other than my eNewsletter list, I do not yet have a program in place for long-term engagement. This is something I need to work on.
As your own boss, what is your best strategy for staying focused and productive during your workday?
I have a plan in place at the beginning of each day of what it is I want to accomplish: email communications and follow-up; client meetings; scheduling events; marketing/communications; idea development; pitch meetings/inquiries; etc. In addition, my regular yoga practice and meditation are key for me to staying focused and productive (as well as healthy and centered) throughout the day. I get up from my desk regularly throughout the day. I make time for breakfast, lunch, and dinner – as well as regular breaks. I shut everything down, work-wise, around 6pm daily and avoid working on the weekends. Other than a landline phone and a clock radio I allow no other electronics in my bedroom (no tablet, laptop, cellphone, or television). This allows me to get the rest/sleep I need every night to allow for the focus and productivity I need during the day. An effective holistic entrepreneur must be holistic in their approach to their own self-care, life and living.
If you could start your business over again from the beginning, what would you do differently?
If I could start over again, I would secure the services of both an online entrepreneurial business coach and website developer/designer with experience in social media integration. For a virtual business such as mine (in which nearly everything is conducted online, electronically or by phone), having that support, assistance, and advice from a business coach experienced in online entrepreneurship would have saved me a lot of time on my learning curve and given me a leg up in getting my business to be financially sustainable. I desire to be able to live and work anywhere in the world (time and location freedom) and so having a business coach who could have worked with me in designing my business upfront for that goal would have been great. Also, I have done my best with my website but I am not a web designer/developer! And with social media being such a big and growing part of any successful online business today, having had help in building a website that easily/effectively integrates social media would have been extremely useful.
What were some of the first mistakes you made that you would tell a new holistic entrepreneur to avoid?
I would tell a new holistic entrepreneur to avoid: 1) doing your website all by yourself; 2) setting up your business without the support of a business coach; 3) giving any of your services away for free or for so little that it reduces your own value as well as the value of the service which you are offering; and 4) offering services at a per hour fee – I would advise new entrepreneurs to offer a package of their services, at a package rate that honors the value of what they are offering and to ensure payment upfront for their services.
What are the top three business tools or resources you couldn't live without?
Mailchimp for lists/enewsletters/e-communications; Echosign for signing contracts online; my laptop and internet access!
What has been your most effective method for growing your business?
Two things: the effectiveness and impact of my services that inspires clients and colleagues to make referrals; and my willingness to take part in ongoing learning opportunities.
What is the craziest thing you've ever for done for your business?
I am currently in the midst of what could be considered the craziest thing I've ever done for my business: I am taking this year, 2015, to focus solely on working/growing my business to see how successful I can be in making it my sole source of income. I have no other job bringing in income and am living off my savings. While my living expenses are incredibly low, my savings significant, and I have a budget plan that will allow me to do this without depleting my savings, it's still something I've never done before. At times it can feel a bit scary, increasingly however, it feels like the healthiest, most freeing, powerful, spirit-filled, heart-centered, Soul-guided, Divine-feminine-empowered thing I have ever done! Go figure!!
What is your favorite indulgence?
My weekly hot bubble bath – with candles, incense, wine, chocolates & strawberries, and soft music wafting through the air. It is my essential indulgent luxury – absolutely essential!
Most exotic thing you've ever eaten?
Lychee fruit. I absolutely love lychee – the taste, the texture. Everything about it reminds me of my tropical island and Chinese ancestry.
Most memorable place you've ever visited?
It is very hard to select just one to be the most memorable place I have ever visited for there are so many: Robben Island off the coast of Cape Town, South Africa; Trinidad/Cienfuegos/Old Havana in Cuba; Pelourinho, Salvador, Bahia in Brazil; Paris – everything Paris!; and the island of Antigua – mostly because it is the one place I have been, on two separate visits, where I saw both my first shooting star and my first double rainbow – magical!
Last book you read?
The Untethered Soul: The Journey Beyond Yourself by Michael Singer
If you could only have one kind of food for the rest of your life, it would be…
Mango and lychee.
What is your go-to breakfast?
A smoothie of fruit, kale, spinach, cucumber, celery, and fresh ginger root
Judy

M.

Ford

is a Coach, Speaker, Author, Yogini, and Health & Wellness Expert based out of Washington, DC. You can find out more about her and her newly re-branded business, Ms.

Judy

M.

Ford
|
Life…by Design
!℠
Programs & Services, at her new website: www.msjudymford.com.