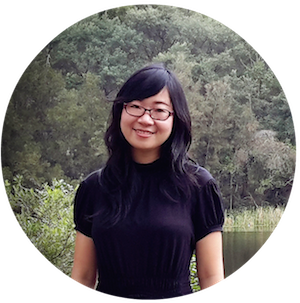 From a young age, Amelia knew that her life's purpose was to help and create meaning for others. Now in practice as a Quantum Healing Practitioner and Intuitive Counselor, Amelia inspires us to embrace a positive mindset and to conquer our own limiting beliefs.
What inspired you to become a holistic entrepreneur?
When I was 13, one of my best friends told me that she was a lesbian and that she loved me. But, I've never judged her for that. We were always been good friends and everyday we would talk on the phone for hours. We shared stories, but most of the time, I listened to her stories. Her fears, her worries, her dreams. Everything. And I supported, encouraged her and loved her for who she was. And I guess that's why she had the idea of loving me. And one day she wrote this to me: "You're the best that I've ever had." That suddenly felt like a calling! To know that my life is meaningful, even for just one person in the whole world, makes it worthwhile. And so, that's how I know at such a young age, what my purpose is. I want my life to be meaningful by creating meaning for others. By supporting them and helping them through life challenges. That's why I am doing what I am doing now and be a holistic entrepreneur.
Tell us about your business or practice.
I have to admit that I AM SO INTERESTED IN YOU. I love to listen to you, support and guide you through this path that we call life, share happiness with you, and just be here for you. Basically, I LOVE you! It's just so natural for me to be so.
I am doing holistic healing through methods, such as: QHHT (Quantum Healing Hypnosis Technique), chakra healing and energy healing. As an Intuitive Counselor, I also provide clients with coaching sessions, card reading, realm reading and intuitive counseling. And because I really love to share and consider myself as a messenger, I talk a lot about all things spiritual and metaphysical in talks and workshops.
My method is simple. First, I am going to talk to you, heart to heart. You will tell me everything you want so that I will know how to help you in the very best way that I can. Second, we will go to the self-healing process together. Third, I will never leave you alone. That is why I create live and online classes so that we can embrace spirituality in our daily life challenges. You are welcome to join our beautiful community where we empower each other together.
What has been one of your favorite moments as a business owner thus far?
When I receive this from a father who sent his daughter for a session with me: "Thank you very much for your help. In these few days, my family has finally rediscovered the happiness which once was lost. Once again, infinite thank yous to you."
What are some of the biggest challenges you have faced in running your business or practice?
– Having to do most of the little things by my own self when starting up – which is so overwhelming at times
Having to invest a great deal in money, time and energy
Having to conquer any fear or limiting beliefs and finally say yes to the Universe
How have you overcome those challenges?
– By keeping 100% faith towards myself and the Divines
By making feasible plans and taking real actions no matter what
By meditating and being open to getting helps
How do you find new clients?
– By being really good in what I am doing so that naturally people will recommend me (word of mouth marketing)
Social share (contacts, social media, groups and communities)
Managing a professional website
Getting myself in social setting, such as workshops and seminars
What have you found to be most effective in securing new clients to sign up for your services?
– By being genuine and sincere
By being helpful even before the real session takes place
By providing enough information to the prospective clients to eliminate doubts or fear
What do you do to keep your existing clients engaged in the long term?
– Being active in social media (or where they can easily find me)
Sending regular newsletters
Sending personal messages
Providing follow-up sessions and classes/ workshops
As your own boss, what is your best strategy for staying focused and productive during your workday?
– Always having in mind what the actual goal is, and to act and make decisions based on that goal
Making a clear action plans
Making a to do list
Putting schedule on my Google calendar
Being mindful
If you could start your business over again from the beginning, what would you do differently?
I am just starting out, so for me, the timing is perfect. But if I have received all the knowledge and wisdom I have got at the moment, I will definitely become more focused, fearless and clear on my actions and decisions.
What were some of the first mistakes you made that you would tell a new holistic entrepreneur to avoid?
Please do not undervalue yourself and know that what you are doing is extremely important. You are worthy of all the goodness in life, and by being open to receive all that, you will have more time, energy and resources to help more and more people in the world.
What are the top three business tools or resources you couldn't live without?
– My skills and passion
Bank account
WordPress, Facebook… the internet
What has been your most effective method for growing your business?
– Having the right mindset and attitude
Giving talks to somebody else's events
Social media
What is the craziest thing you've ever for done for your business?
Attending B-School by Marie Forleo and what follow afterwards… like opening up a hub where I can meet personal clients and hold offline classes – which is what I am working on at the moment.
Most exotic thing you've ever eaten?
Chicken's blood – eew! But now, I am a vegetarian.
Most memorable place you've ever visited?
Jiuzhaigou, China – the scenery is like heaven on Earth!
Toraja, Indonesia – very raw and primitive, feels like going back in time!
Last book you read?
The Search for Hidden Sacred Knowledge by Dolores Cannon
If you could only have one kind of food for the rest of your life, it would be…
Tempeh
What is your go-to breakfast?
Smoothies
What do you find most fascinating about the human body?
Its strength, its endurance and its ability to heal itself.
What do you love most about being an entrepreneur?
God is my boss, what could be better? 😀 I am free to make decisions and be as creative as I want. I can simply be myself. That's the best part of it.
Amelia Devina is a Quantum Healing Practitioner & Intuitive Counselor based out of Jakarta, Indonesia. You can find out more about her and her business at www.ameliadevina.com.