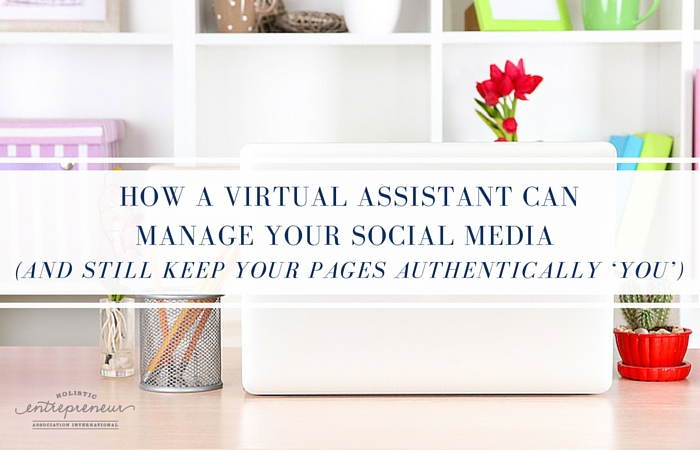 By Joanna Mitchell, Health Business Consultant and Founder of The Healthy VA
Whether you're on Facebook, Instagram, Pinterest, LinkedIn or Twitter, social media is an area of your business you must keep consistent in order to attract and directly engage with your customers. However, the busier you become in your health business, the less time you'll have for daily posts, shares, comments, tags and Likes! So, it's no wonder social media management has been one of my top requests as a Virtual Assistant.
As a VA for the health industry, I helped to manage the distribution and organisation of content so my clients could spend less time posting and more time focusing on income generating tasks.  After 3 years and a 100 Facebook pages later (!) I've learnt the best way to ensure a Virtual Assistant can manage your social pages efficiently and most importantly, keep your content authentically 'You':
Firstly, provide your Virtual Assistant with a 'Profile' of your business.
This will help your VA to have a clear understanding of who you are and who they will be engaging with on your social media pages.
The Profile should be approx 1-2 pages and include your services and current offers, a description of your target audience, key words to describe your business feel/tone, other social pages you aspire to, relevant hashtags, examples of previous 'high-engagement' posts, brand colours and fonts, and also anything you'd prefer not to include on your page, for example articles from competitor sites, etc.
Provide content for your Virtual Assistant to play with
YOU are the expert in your field, you know your customers and you are who they aspire to follow. Therefore, your VA shouldn't be expected to create content on your behalf as it strips away the authenticity of your social pages. I recommend building a significant amount of blog posts, resources and general content before you hire a VA.
By having content to play with, your VA can create posts, image quotes, blog links and tips to share online, all from your own words of wisdom.  (Believe it or not, even on an online platform, your committed followers will know when it's not your own content.)
Bonus Tip:
When it comes to responding to comments and questions on your social pages, I highly recommend keeping this responsibility with you. Particularly for health-related questions.
Use a social media management tool
A scheduling tool can help your Virtual Assistant schedule posts in advance, and across several different social platforms from one program. From a VA's perspective, this makes life so much easier! It also gives you the opportunity to review and edit posts before they are published.
Having tried many management tools, my favourites are Buffer and Meet Edgar (for Facebook Pages, Profiles & Groups, Pinterest, Google+, LinkedIn, Twitter) and Schedugram or Latergram (for Instagram only).
Agree on a weekly schedule
In order to keep your social media pages consistent, I recommend 1-2 daily posts on Facebook, 3-4 Instagram and Pinterest images per week, and 2-3 Twitter posts per day.
Ask your VA to check your Facebook Page Insights to see the most popular times of the day when your followers are online. If using a scheduling tool like Buffer or Meet Edgar, your VA can set up the specific times in the scheduler too.
Continue to post spontaneously
Even if you have a VA managing your social media for you, I still recommend going online on a regular basis, responding to comments and posting spontaneously about what you're up too.
Demonstrating how you walk your talk as a health professional is the perfect inspiration for your followers. Often these posts have the highest engagement as you are being fully present online.
Keep communication open and frequent
Keep your Virtual Assistant up to date with what's happening in your business. Not only is this important for their social media scheduling, but so they can feel part of your 'team'.
You want your VA to be invested in supporting you to achieve your business goals. Offer positive feedback often, and guidance when they need to improve. The more engaged your VA is with your business, the more effort and care they will put into managing your social media pages efficiently.
About the Author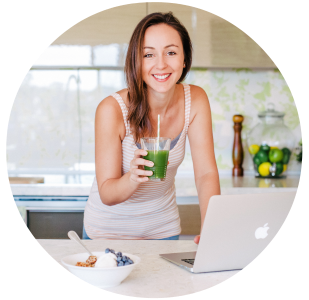 Joanna Mitchell is a Health Business Consultant and founder of The Healthy VA, Australia's leading virtual support for the health, wellness and fitness community.
A corporate retiree turned Holistic Health Coach, Joanna made it her mission to support health businesses to grow and thrive. By combining her corporate experience, 'techy' skills and knowledge of the health industry, she created a specialised virtual assistant service and has supported hundreds of health businesses with online marketing, social media, email automation, websites and more.
The Healthy VA has become a game changer for leading Australian health entrepreneurs, playing a significant part in many health campaigns and programs on the market.
Website: http://www.thehealthyva.com
Facebook: https://www.facebook.com/thehealthyva
Twitter: https://twitter.com/joannabmitch
Instagram: https://www.instagram.com/joannabmitch
LinkedIn: https://au.linkedin.com/in/joannabmitchell
Photo Credits:  Hannah Blackmore Photography