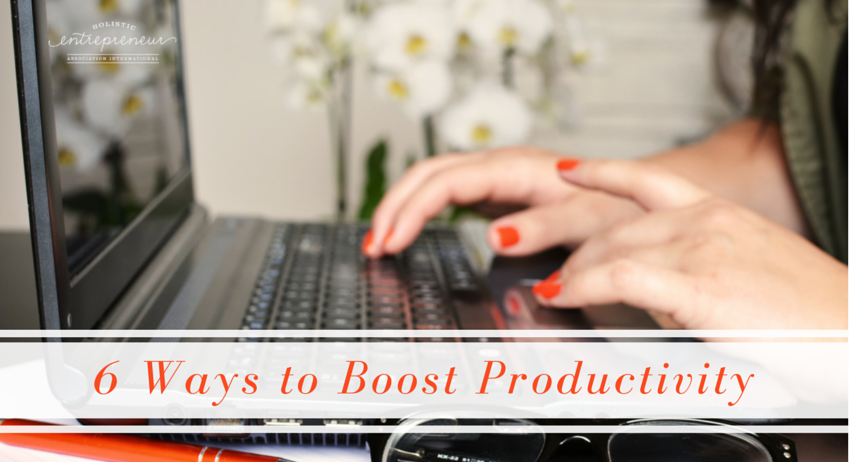 By Sedruola Maruska, Writer and Online Marketing Expert
Several years ago, I read the book "The Artist's Way" (and highly recommend it for your library of business-building resources). It's one of those books that puts you to work: the author doesn't just tell you something, she invites you to take focused action on what you've read. And the activities she suggests, all of which help boost your creativity, are so much fun!
When did we start thinking that work shouldn't be fun anyway?
Fun is part of the work. In school, there's recess so the kids can return to the classroom re-focused for the rest of their day. We adults need "recess" too and not just in the form of vacations a few times a year. We need daily fun reminders of why we're working so hard.
So in that spirit, I want to help you get productive by boosting your productivity with fun!
I'm a business coach for yarn hobbyists and professionals (and also love playing with yarn myself), but truthfully, sometimes I'm just not in the mood to talk to people. There are also times I don't even look at my yarn for days (weeks even – but don't tell on me, okay?). What I've come to realize is this: even if we are totally in love with what we're building or creating, some days it just feels like work. When you find yourself having one of those days, try one of the tips below to help you re-calibrate, re-connect, re-focus and boost your productivity as you work your business.
Quick 10 – 15 Minute Fun Bursts
If you just need a quick pick-me-up in the middle of a deadline or a huge project here are some ideas to get your blood moving and your brain re-calibrated to focus:
10 minute dance party: Grab your MP3 player and shuffle your favorite dance songs! Dance, Sing and shout it all out. . . Trust me, it works!
10 minute power walk: Jump up, put on your walking shoes and go! That's it! Go for a walk to wherever but do it as fast as you can and don't stop or slow down until your time is up. Do it outside so you can grab some fresh "new" air.
10 minute cool shower: Okay, if you're in an office this may not work for you so I suggest grabbing a bottle of cold water and drinking it down. But if you work from home (like I do), throw off your clothes and jump into a cool shower. It will wake up your senses! If you have some peppermint or other invigorating body wash, use it – aromatherapy really does work. If you have kids, try this fun twist: take ten to fifteen minutes and run through the sprinklers with them. There's nothing like a hearty laugh and cold water to help get you geared up.
Full Day of Fun
Sometimes, there's no deadline. You're just working really hard and you're losing steam. When that happens, give yourself permission to take the day off (I understand the need for permission from ourselves) to have some fun. Unlike the short bursts between or in the middle of projects, these full days are for full enjoyment. Here are a few ideas:
Go to the spa: That's my favorite kind of day off because I get to fully relax, go into myself and enjoy being pampered. When you're getting a massage or a facial and giving yourself permission to just be, it's easier to give your mind the much-needed break from thinking about work.
Bookstore excursion: We business owners and builders love to read, so this may take you to a place where you'd like to revert to doing "research". Ignore that urge and go straight to sections that have nothing to do with your business. So, if you're like me and you work with yarn, don't go to the crafts section. I love to go to the travel section and dig deep into the foods, colors and culture of a place I'd love to visit. You are limited only by your imagination, but I know from personal experience, taking that mini-vacation does wonders for getting back to doing what you do best!
Outdoor shopping: Is there an open market nearby? Do you have an outdoor shopping center in your city? What about a farmer's market or craft fair? Find something and go. Don't go with the intention of buying (unless you really want to) but just enjoy the sights, sounds, smells and foods that surround you. Allow yourself to be fully present in the moment so you can take it all in. Outdoor shopping is great for a leisure day of exploration, so enjoy.
Like I said, fun should be part of your work. The best financial advisors will tell you, when saving money or paying off bills, to make sure you have a "fun fund". They know that if all your money goes to paying off debt and/or some future endeavor, at some point you'll break down and splurge – possibly undoing all the work you've been doing for months. Why? Because we need to feel like we're working for something, but we also need to experience it, even if in just a small way, now. That's why we need "recess" on a daily basis.
I'm sure whatever business you are creating is amazing and deserves your best. But you're amazing too. Allow yourself the fun that life brings so what you're working on can have even more meaning in the end.
Whew! I'm ready for a 10-minute dance party . . . who's with me?
About the Author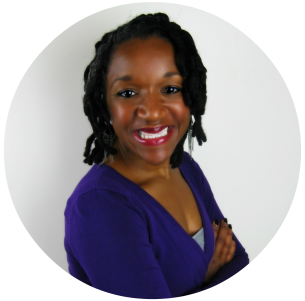 Sedruola Maruska is a multi-talented, personable, momprenuer, crochet designer, writer and online marketing expert who has combined all her talents into a coaching business for yarn arts hobbyists and professionals. When she isn't engaging with clients and customers online she's wrapped up in watching her children grow, dreaming of yarn possibilities and connecting with the core of her motivation, her family and friends.