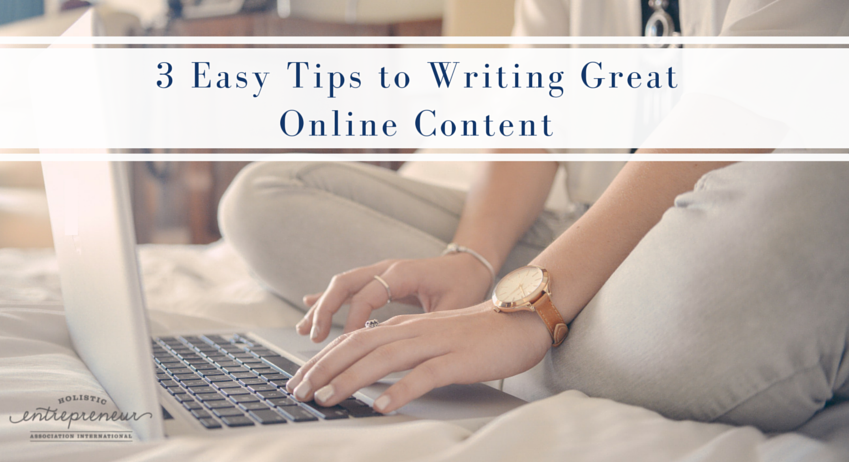 By Caria Watt, Copywriter, Editor and Coach
Ever heard the saying "You are what you eat?" Well it's true! But most importantly, you are the words you write. Did you know that words often reveal (inadvertently) what you are feeling? The emotion comes through the 'tone of voice,' even in the written word and transfers the energy onto the person reading it. Now how delicious is that?
Knowing this will help you understand why copywriting is one of the most essential elements of effective online marketing. The art and science of direct-response copywriting involves strategically delivering words that make your audience take some form of action. As Marie Forleo, International Marketeer says: "You need to create some form of 'desire' for the reader to opt in to your website."
To become a truly proficient and profitable copywriter is a craft that requires the investment of time, money and energy into studying a copywriting course that offers comprehensive training. There are many courses available, so how do you know which one to take? The best way to know is research and listen to what your gut tells you. If your stomach lifts up then it's the right choice, if it drops or you have a sinking feeling then it's obviously the wrong choice. There are plenty of great course options such as university degree, marketing copywriting, holistic copywriting or just plain web writing courses. All are perfect in their own right. It really depends on what feels correct for you. Trust your instinct.
If you prefer to get started with a free resource, this article is designed to help you at least get some of the basics right.
Ready to get started?
Let's take a peek behind the curtain to discover a few 'secrets' to help you improve your writing skills as a content marketer.
#1 Get the first sentence read.
This may seem pretty basic to you, or perhaps confusing, but many people get this wrong. When I first started as a writer I spent hours trying to master the art of writing a perfect headline, or properly conveying product benefits, or learning how to craft a compelling call to action. Then it all came together when I heard this one piece of advice by the legendary marketer / copywriter Joe Sugarman: "Every element of copy has only one purpose — to get the first sentence read."
If no one reads the first line, all is lost. The key to getting people to read all of your content is tackle one sentence at a time. Keep them compelled to read one sentence, and then continue on to the next.
# 2 Keep it simple.
Good copy is written in clear, concise language and uses simple words to get your point across. It's often direct and conversational. Using big words or cleverly constructed sentences often turns the audience away.
Remember you can use bullets and numbered lists to break down the text. Don't assume that your audience is too sophisticated for this.
For example, a recent American study showed that more than 50% of students at four-year schools and more than 75% at two-year colleges in the United States could not:
interpret a table about exercise and blood pressure;
understand the arguments of newspaper editorials; or
compare credit card offers with different interest rates and annual fees.
The bad news is that these kids are more literate than the average US adult. The good news is that when statistics were shown again in bullet point form, more than 65% were able to comprehend the differences.
#3 Headlines create lasting impressions.
Keep your audience intrigued. Without a compelling headline or post title that turns a browser into a reader, the rest of your words may as well not even exist.
A headline can do more than simply grab attention. It communicates a full message to your intended audience, and it absolutely must entice the reader into the body of your text. At its essence, a compelling headline must promise some kind of benefit or reward for the reader, in trade off for the valuable time it takes to read more.
Here is an example headline: Two Hundred Reasons Why Open Source Software Beats Microsoft – as you can see, it isn't necessary to include the words 'reasons why.' This technique is actually the underlying strategy behind the popular blogger list posts, such as 8 Ways to Build Blog Traffic.
If you are keen to learn more, such as Seal the Deal Part two: How successful is your landing Page? With clever insights on how to turn it around, then come over to www.cariawatt.com and sign up for my weekly tips and tricks.
Plus I would love to connect with you, so please don't be shy and touch base to let me know which one of these tips helped you the most? What is the one action step you can take right now?
Let's get social… here's a Tweetable:
"If you can't explain it simply, you don't understand it well enough." ~ Albert Einstein @WattisNow
Remember to #ShareTheCWLove by sharing this post with your favourite friends, colleagues and family members.
Read More: www.cariawatt.com
About the Author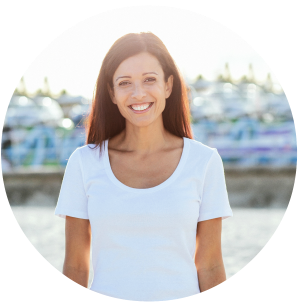 Caria recognizes the right words to write.  With an innate ability to put people at ease, using positive words to help them find the silver lining. Trained as a communications specialist she is a copywriter, coach and champion of high achievers eager to trade the hustle for something more sane – and satisfying.. With nearly two decades in corporate, political and the entertainment industries growing brand awareness and building relationships. Her reputation is to work with integrity to deliver value to customers. Her passion is to empower people and their brands through words.
Connect with Caria online via Twitter @wattisnow, Facebook & Instagram @WattisNext and at http://www.cariawatt.com