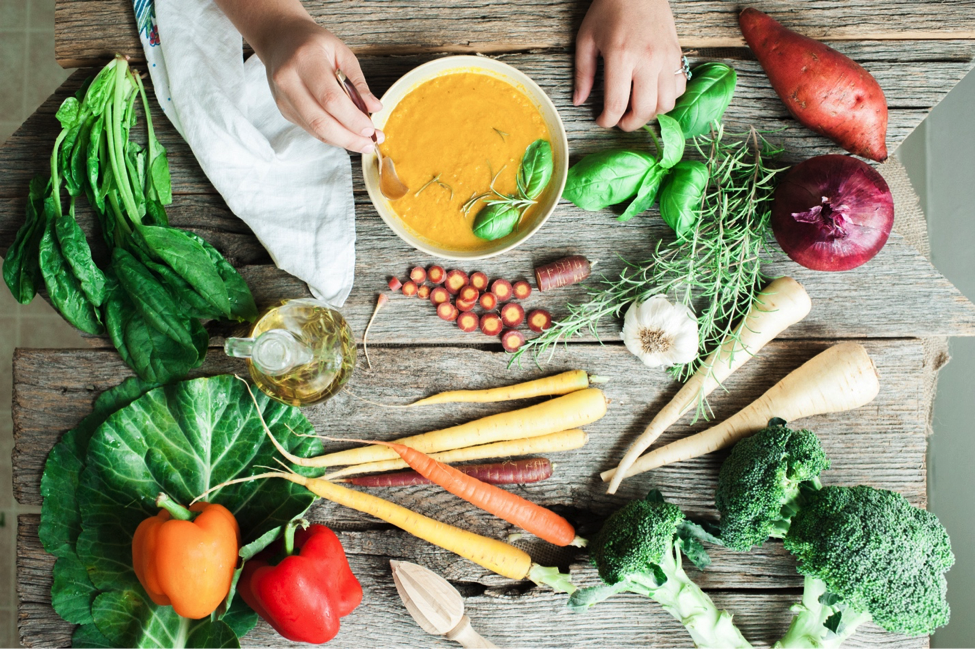 Article & Imagery by Briena Sash of Wellness Stock Shop
From my experience, one of the biggest business mistakes an entrepreneur can make is to underestimate the importance of strong visuals.
Visuals have a purpose that runs far deeper than simply creating a "pretty" website. Visuals are the very first interaction your audience will have with your brand. Within a split second, they lure – or deter – your viewers. They relay a message, a brand story and even a price point. And they have the potential to create not only trust and credibility, but emotional connection among your viewers.
That emotional connection is what your audience will translate to determine whether or not they want to be a part of your tribe. Whether they want to connect with you. And whether they want to invest in you.
I highly recommend investing in professional photography for your branding visuals. But today I want to talk about what I call the "in-betweens". What I mean by that is the photos you're taking yourself. More specifically – your food photos.
As a wellness entrepreneur, sometimes you need to fill in the gaps for when you don't have a professional photo to represent your healthy recipes. And since these photos are still representing your brand – it's important that you make them good.
I want you to get completely honest here – are your food photos follow worthy? Remember – whether you're sharing on your website, social media or in a recipe book – every photo you post is sending a message and representing your brand. To be more specific – every image you post is either strengthening your brand, or weakening it.
I invite you to take a moment right now to have a look at the images in your feed. Be honest with yourself, and answer these questions:
Is this photo appetizing?
As a viewer, would I be jumping for the recipe?
What does this photo reflect about my brand value?
If your responses are less than par, no worries. I have a few awesome steps you can take today to step up your healthy food photos, and start producing more follow-worthy imagery to strengthen your brand and your message.
1. Know Your Message
Having a clear grasp on your message is vital to creating imagery that's cohesive, that suits your brand and that communicates what you offer and what you're about. Keeping this message in mind – always – will entirely mold your imagery. This means, knowing your target clients and what they want to see – and being true to yourself and what you want to share. Establishing a set of "Tone Words" will help keep you on track and consistent with your message.
Action Step: Choose 3-4 "Tone Words" for your brand which really relay the feeling you want your viewers to experience when they visit your website or your social media feed. What do you want your prospective clients to feel when they interact with your brand? Some examples are: fresh, romantic, rustic, organic, youthful.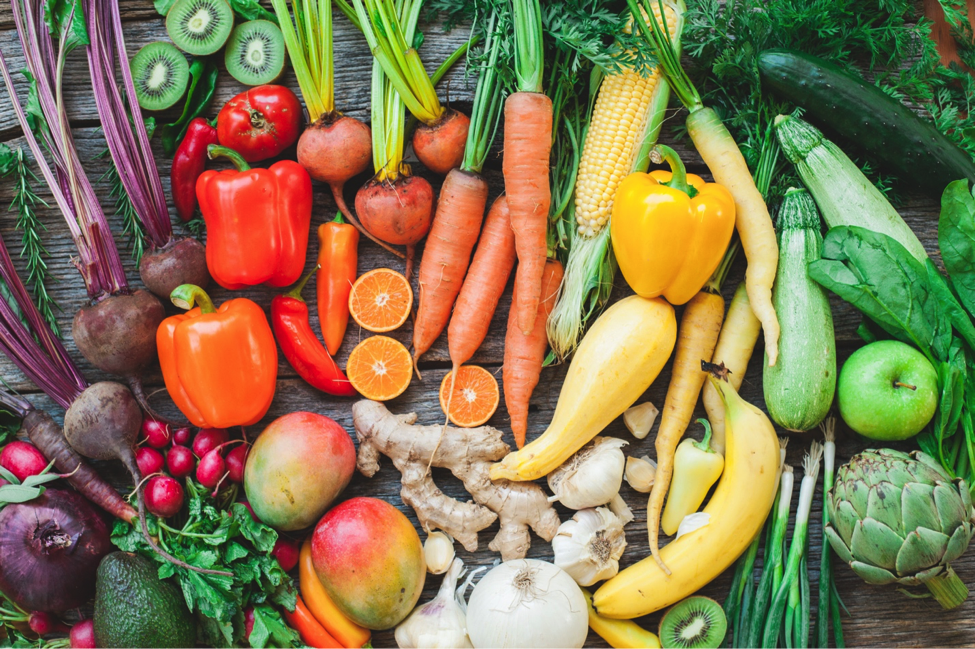 2. Be Consistent
Lacking a cohesive look and message can send mixed messages and really confuses your viewers. This weakens the trust they have with you and your brand. It's time to get consistent. Once you have your tone words, make sure that every image you take embodies at least 2 of those words. This includes making sure that every element in your image fits your message … from your environment, surface, and dishes … to your props and embellish pieces. Everything in the photo is creating a feeling and relaying a message. Make sure it's consistent with your brand.
Action Step: Evaluate your past food photos and determine whether or not each image fits at least two of your tone words. Start gathering elements for your photo shoots that will help you create imagery resonant with your tone words.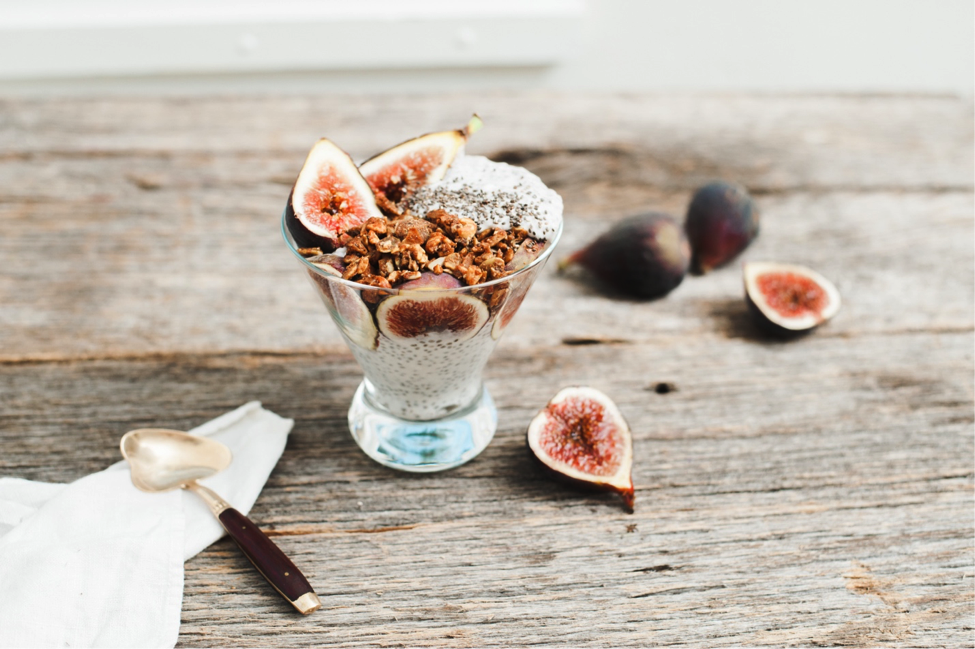 3. Get Focused
This one should be a no-brainer, but I see it all the time on healthy food and lifestyle feeds … make sure your food photos are in focus! It's the second biggest food photo mistake and I don't want to see it damaging your imagery and your brand. You want your images – especially of food – to be crisp and clear. Blurry or "soft" images give food the appearance of being "mushy" and the last thing anyone wants to eat is mushy food.
Action Step: Go through your photo feed and delete any images that aren't completely crisp and in-focus to prevent those images from damaging the value of your brand.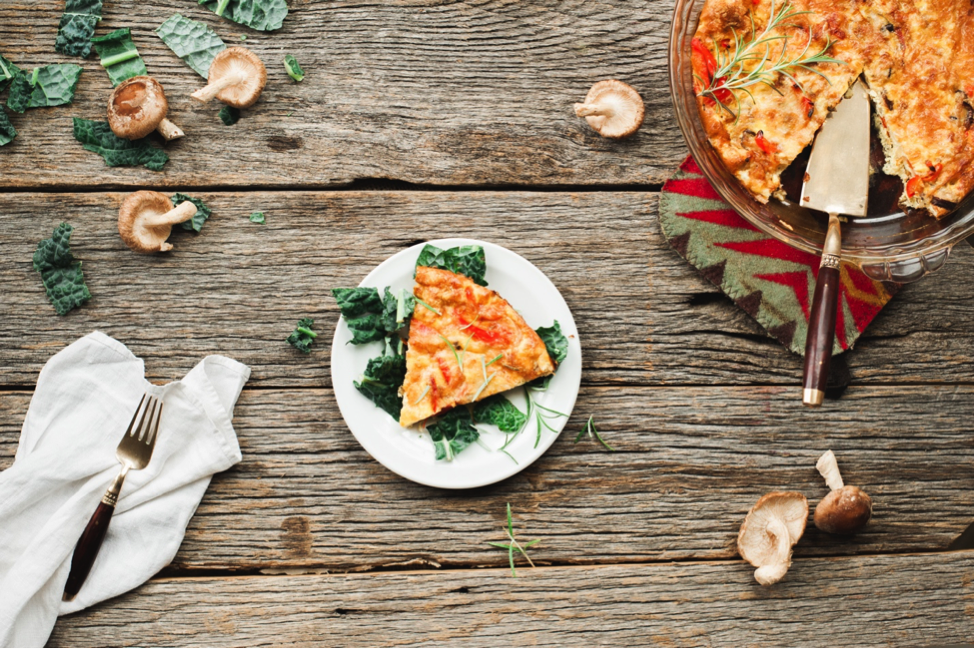 4. Lighting is Key
Maybe you've already heard that the most important element to a good photo is lighting. And it's so true. Are you having issues with your photos turning out too yellow? The number one cause of "warm" imagery is your lighting. The best source for you is natural window light. And the best part … it's free!
Action Step: Find a nice spot in your home where you can setup shop next to a window and make it a habit to take your healthy food photos right there.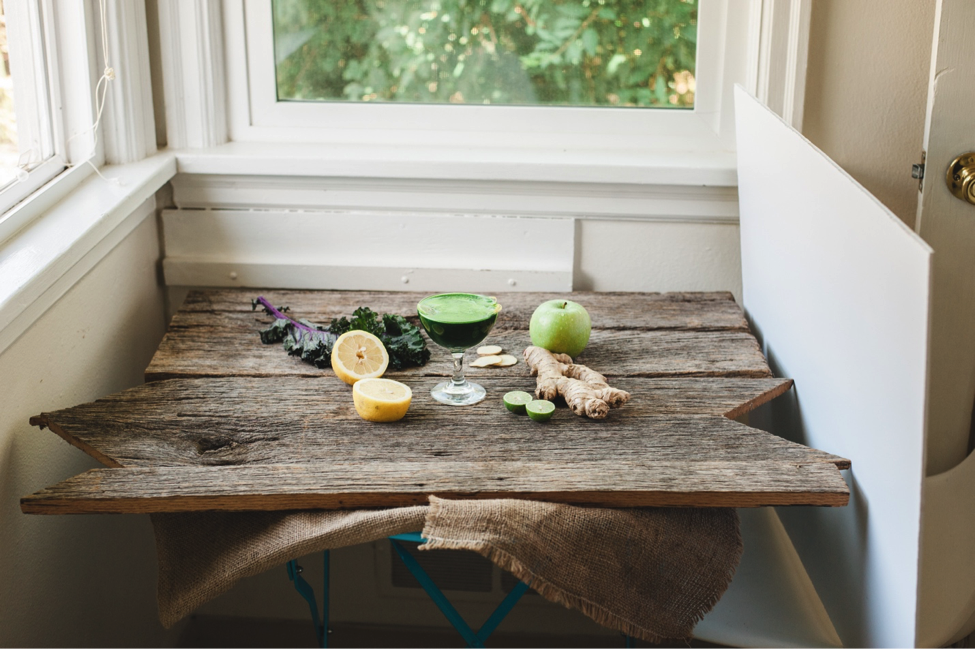 5. Gather Inspiration
If you're feeling stumped and you're not sure how to setup or display your healthy food … go search for inspiration! I create a "Vision Board" for every big branding shoot in order to have a clear vision for both my clients and myself, and also to gather ideas for when crafting my own imagery. Whenever you're feeling in a rut, you can look to your vision board or visit your favorite photo feeds to get your creative juices flowing.
Action Step: Follow two healthy food photo feeds that you love! And if you're feeling super crazy, create a vision board with a collection of healthy food photos that inspire you.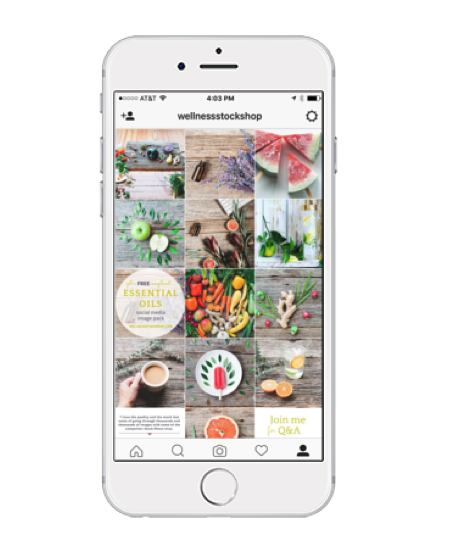 6. Create a Story
Pictures are eye catching, but story telling captivates. Your visual story is what will really create that emotional draw and hook your viewers. If you want to make your feed extra powerful, start building storyline scenes by stringing together visual. Try taking a step back, giving your subject some space, and sprinkling relatable elements throughout your frame. Draw viewers in with tangible items so that they can imagine themselves in the scene. You'll be amazed at how your viewers will crave your next image.
Action Step: Take a step back from your food. It should remain the main focus, but try adding additional elements to your image as well. Start out by creating a table setting with cloth napkin and silverware. Play around with this and see how you can place your props to make your scene even more alluring.
About the Author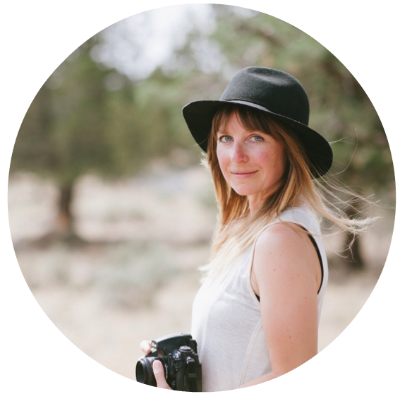 Briena Sash is a professional photographer, award-winning artist, and the creator of Wellness Stock Shop – "the world's most soulful source for wellness imagery". She seeks to promote natural, holistic living by making her beautiful, soothing imagery accessible to wellness entrepreneurs around the world. You can visit her site and download a free sampling of wellness themed images at wellnessstockshop.com and sign up for her 14-Day Healthy Smoothie Photo Challenge for more photo tips at learn.wellnessstockshop.com