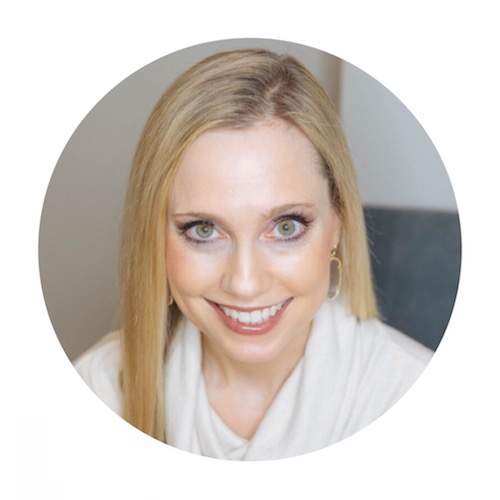 After working in pharmaceutical sales, feeling frustrated by the lack of answers she was finding in conventional medicine for her own health challenges, and not knowing where to turn, Jen Broyles started her path of self-education. In the research she was digging into on nutrition, she discovered the concepts of natural health and integrative medicine and felt called to this field of work.  Now, Jen serves others in wellness and health while she travels nationally to educate others on essential oils as a Certified Holistic Health Practitioner and Essential Oils Specialist. Her interview inspires us to practice time-blocking for maximizing productivity and acting as if to achieve our goals.
What inspired you to become a holistic entrepreneur?
I grew passionate about nutrition and natural wellness through experiencing my own health challenges. At the time, I worked in pharmaceutical sales, and conventional medicine was the only thing I knew. However, doctors and drugs didn't provide much help for me.
Not knowing where to turn, I started doing my own reading and research on nutrition, which led me to books on natural health and integrative medicine. I was fascinated and soaked everything up. That's when I realized that I was being called to this field of work. 
I left my career in pharma and returned to school to study integrative nutrition and holistic health.
Since then, I've had the chance to work and train with wonderful functional medicine practitioners. I've discovered answers to my own health challenges, and I feel well-equipped to help others.
Now, I'm passionate about helping and serving others in the area of health and wellness. Overcoming a health challenge or simply creating a healthy lifestyle requires accountability, guidance, and support. That's what I'm here for.
Tell us about your business.
My business has transformed quite a bit over the past year. Starting out, I specialized as a digestive health coach, and worked one-on-one with clients experiencing a variety of gut-related conditions.
I helped them with their diet, supplements, stress management, and other natural solutions to help them heal and support their bodies.
During this time, I discovered essential oils and began using them personally with great success.
As someone who loves to read and research, I dove into essential oil education and the science of how they work. The more I used them, the more I found they supported my body and mind in a variety of ways.
I started recommending them to my clients for their specific health concerns and they experienced amazing results.
From there, I started teaching larger groups of people through classes, workshops, and webinars.
Now, my primary focus is essential oil education and training. I travel nationally to teach classes in wellness clinics and other venues. I also conduct webinars, online programs, and offer a lot of free education on my blog. 
I still work with clients one-on-one, but it's not the primary piece of my business.
Can you share any strategies you've found to be particularly effective for growing your client base?
Find a niche and target that niche. When you're starting off, don't try to help everyone. It's way too generic and you won't attract anyone that way. Think of one person you'd like to help. Create that person in your mind and write down all of the characteristics about that person – their gender, age, career, life goals, health issues, etc. Then target that one person. Write all of your marketing and your blogs to that person, addressing their primary pain points and greatest desires. Then you will start attracting the right people.
What are some of the biggest challenges you have faced in running your business?
Focusing on one thing and staying consistent. I read a lot, and I was always reading about other people's successes and how they did it. So I was always trying new things rather than picking one thing and sticking with it. I felt so overwhelmed and all over the place in the beginning. Once I picked one thing to specialize in and one primary way to market that, and started time-blocking, I felt much more in control and my business took off.
How have you overcome those challenges?
Finding the thing I'm passionate about within the health and wellness umbrella has caused a huge shift in my business. I love what I do! Also, time-blocking is a must! Block times on your calendar for specific tasks, like blog writing, client appointments, personal development, social media marketing, email, etc.
This will help you stay focused on one thing and you'll be much more productive. As much as we like to think we can multitask, we can't! Our brains are not designed for multitasking, and it will slow you down.
Also, outsource things you don't enjoy or you're not good at. In the beginning, you may be doing everything. But eventually, you can start outsourcing certain tasks to an admin or a marketing assistant.
You want to spend most of your time working in your "zone of genius". If blog writing isn't your thing, hire a ghost writer. If online marketing stresses you out, hire a marketing manager.
What were some of the first mistakes you made that you would tell a new holistic entrepreneur to avoid?
I thought it would be super easy to build a business. It's not!!! I focused on building a business online first before I focused on building my local business. I'm not sure if that was smart or not. It all worked out, but there's a lot to learn with building online.
Additionally, posting on social media is not going to build your business for you. I honestly thought that if I wrote a couple of blog posts and posted some content on social media that I'd get tons of interest. Not quite. 🙂
I would recommend networking a lot when you're starting out. Build relationships both locally and online. Set your intention on how you can serve the other person, not how they can help you. Invest in business training or a business coach.
What has been the best piece of advice you've received as an entrepreneur?
"Act as if." It's easy to let doubt and insecurity creep in when we're starting out. We question if we're good enough or qualified enough. We think, "If I just had (fill in the blank), then I'd be confident and successful in building my business."
You have to act as if. Act as if you've achieved your ultimate goal already. Act as if you already have a full book of clients. Act as if you've built your dream business. When you do that, you push fear out of the way.
What is your morning routine?
I wake up around 7am, let my yorkie outside, make my bulletproof coffee and start my day with quiet time. I read my bible, journal, pray, read a devotional. My God-time is so special, and it puts me on the right path each day. Sometimes I'll spend time in my infrared sauna or go for a walk. I do all of this before I get on my phone or computer. I love my morning time!
What is your favorite indulgence?
Dark chocolate and wine
Most exotic thing you've ever eaten?
I'm not super adventurous when it comes to food. I'd say eating eel is as daring as I've been.
Most memorable place you've ever visited?
It's a tie between Spain and Positano, Italy
Last book you read?
If by Mark Batterson. It's amazing!
If you could only have one kind of food for the rest of your life, it would be…
That's so tough! My food mood always changes, but I can always enjoy a good burger. Preferably grass-fed, no bun, with lettuce, tomato, and lots of guacamole!
What is your go-to breakfast?
I love my organic coffee blended with coconut oil, collagen peptides, and vanilla bone broth protein. It's amazing!
What do you love most about being an entrepreneur?
I love that I get to connect often with other entrepreneurs through networking and have really gotten to know my community. What is great personally about owning my own business is the flexibility to create my own hours, the creativity to put together programs throughout the seasons, and the ability to provide individualized recommendations to clients based on my education and research, not another company's philosophies.
Jen Broyles is a Certified Holistic Health Practitioner and Essential Oils Specialist based out of Dallas, Texas. You can find out more about Jen and her business, Jen Broyles, LLC by visiting www.jenbroyles.com or www.facebook.com/jenbroyles.fanpage.