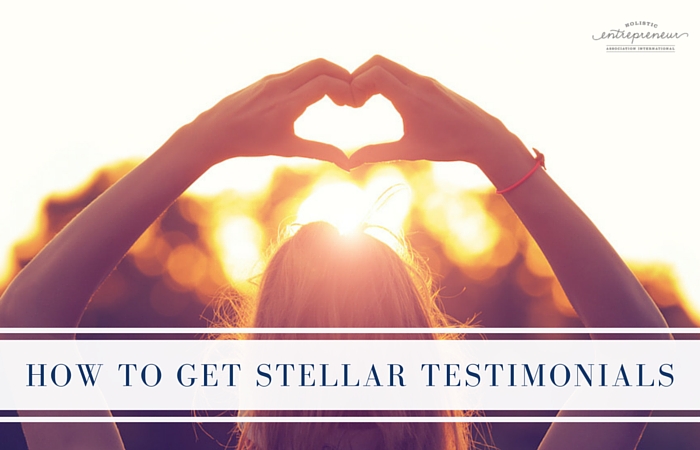 By Danielle McDonald, The Clarity Architect
Testimonials act as great social proof and simply demonstrate you deliver on your brand promise. It also helps to build the know like and trust factor and showcases you know what you're talking about.
A person can scream from the roof tops on how great they are, but want to know the truth? People rarely pay attention and I'm going to share with you why. The BEST advertising you can get for the services or products you provide for your clients… is when they're the ones screaming from the roof tops on how great you are.
Word of mouth is powerful and I love this quote from Jeff Bezos, Founder of Amazon: "Your brand is what people say about you when you're not in the room." Take note, what you say about yourself in the room is nothing compared to what is said about you when you leave.
Getting a great testimonial isn't as straight forward as it may seem. How many times have you asked someone for one and although it sounds amazing, it's really just a load of fluff? There is a solution to this and I'm going to share it with you right now.
Provide your clients with a list of questions to answer that give you feedback. Use the responses to questions to compose a testimonial from there and send it to clients for their approval. That is how to get stellar testimonials. Stop asking clients to write them for you, start to gather feedback instead.
Now just to point out, not all fluff is a bad thing, but it has to be weaved in through the results. Benefits, transformation, change and value.
You want your testimonials to showcase three essential things:
The results people can expect from working with you. Now whilst this may be different depending on the services or products you offer, it gives people an insight into the transformation and change that others have been able to experience from working with YOU or what you create.
What makes you different to other coaches out there. Let's be honest, there are probably tons of people out there who are offering if not the same, similar services and products to you. You want your testimonial to demonstrate that difference in terms of the things that make you unique and stand out from the crowd. 
What they liked best about working with you. This gives potential clients a feel for what the relationship is going to be like and to see if it would be a good fit. For example, supportive, encouraging, action driven and so on.
Below is just one example snippet from a testimonial I received:
"Danielle takes her work very seriously, she is passionate about what she does and is very results driven, but most importantly she has clear expectations of those she works with. If Danielle decides to work with someone it's because she believes in their brand and will give 110% to help them reach their business goals." Mrs Tonbra Nwos, Founder and Creative Director Anaiah Grace Events
With that in mind, I want to share five questions you can ask your clients to answer to get stellar testimonials.
What was the impact of [insert problem] on your [life, business career] before you started to work with me?
What results have you achieved since working with me?
What did you enjoy, like most, find more valuable?
What was the ultimate deciding factor for you wanting to work with me?
What's the most important thing people should know about working with me?
The first question helps to paint a picture on what your clients life, business or career was like prior to them working with you. It brings it back to the pain the problem was causing them which thankfully no longer exists due to the solution you delivered.
The other four questions will help you to build a testimonial that covers the three essentials I outlined that you want your testimonials to showcase.
Now the great thing about asking the five questions is you can then use parts of the responses on a sales page and throughout your marketing to build a deeper connection with your ideal client.
See how powerful this can be? If you do I have a challenge for you.
Have a read of the testimonials you've received in the past. Do they actually deliver what you need them to? If not, go back and get ones that are great by asking for feedback. A simple reason for this could be that you're revamping copy on your website and one of the areas you are looking at is your social proof, testimonials, praise page (or whatever you wish to call it).
I hope this post has served you and I look forward to welcoming you as a V.I.P.
Wishing you continued success and may your business continue to grow and flourish.
About the Author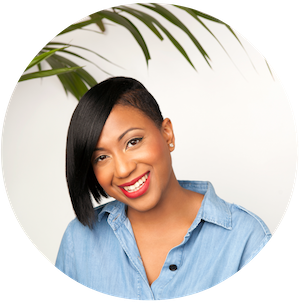 Danielle McDonald is The Clarity Architect. She shows individuals how to gain absolute clarity, develop the right mindset & take action for results. You can connect with Danielle on Instagram and checkout her website here.