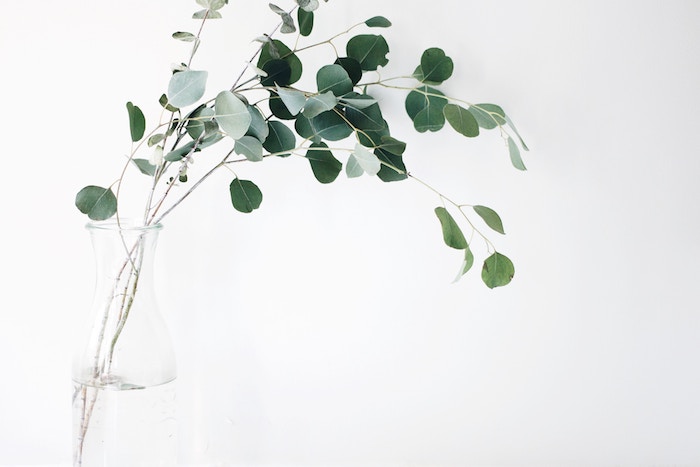 By Tristan Summerfield, MA
Generating a sustainable income from a natural health business can be a challenge that requires ongoing attention and innovation. I have been in the natural health industry since 2005, and my experience has showed me that for long-term financial success, a targeted and integrative strategy is needed that combines hourly and residual income streams.
My goal here is to show you how to niche your business and identify your strategy for increasing your income using seven optional methods. You can use these as a springboard to brainstorm and map out your entire entrepreneurial plan.
If you haven't yet chosen your niche, here's how you can look at it: rather than creating a natural health business on a broad topic, think about how you could share your products and services as an expert on a very specific subject. For example:
Nutrition for athletes
Herbs for female or male hormone balance
Naturopathic remedies for nervous system disorders
Homeopathic remedies for digestive health
TCM principles for longevity
Bodywork practices for couples
Yoga stretches for pain relief
Self healing practices using energy medicine
Essential oils for cleansing and detoxification
7 Income-Generating Methods and Examples
1. Delivering one-on-one sessions
One-on-one sessions provide an hourly and/or package income stream.
– Focus your service on your niche
– Sessions could be in-person or over phone/Skype
2. Writing a book
Books provide a residual income stream.
– Write directly about your niche
– Sell on your website, Amazon, and/or Draft2Digital
3. Selling eCourses
eCourses provide a residual income stream
– Video or written tutorials on your niche
– Choice from top rated eCourse platforms such as Teachable or Thinkific
4. Delivering Lectures
Lectures provide an hourly income stream, and can be used as a marketing tool for your other products and services.
Places you can consider delivering your lectures:
– Libraries
– Grocery stores
– Health clinics
– Gyms
– In the park
– In a room you rent
5. Selling Physical Products
Physical products provide a semi-residual income stream.
You could sell products you've vetted, or even create them yourself (a significantly larger endeavor).
– Powders (such as high quality protein powders or superfood powders)
– Liquids (such as herbal extracts, tinctures, or liquid nutrient supplements)
– Capsules (such as quality supplements)
– Creams (such as magnesium creams, or clean beauty products)
– Oil infusions
– Essential oils
6. Taking a Job at a Company
Company Jobs provide an hourly or salaried income stream.
– Search sites like naturalindustryjobs.comto find employment opportunities in your area or remotely
– Formulator
– Researcher
– Brand Ambassador
– Practitioner
7. Creating a Website
I recommend everyone integrate this method, as it serves as a backbone for any other method you choose.
– Choose a platform such as WordPress, SquareSpace, or Shopify
– Market each of your products and services on your site
Once you have your top few choices and a clear target market, write out product and service ideas that could flow together as a path. Let's use herbs for female or male hormone balance as a sample niche:
1. Create an eCourse with video tutorials on how to make targeted herbal preparations and their benefits to support healthy hormones (residual income)
2. Deliver personalized coaching for eCourse students to go deeper into the topic (hourly income)
3. Deliver Healthy Hormone lectures, during which you promote your eCourse (hourly and potential for residual income)
Of these seven methods, I have personally experienced eCourses to be the most lucrative, so I would encourage you to explore using this income strategy as a central piece of your overall business strategy.
I hope you were able to write out some great ideas! Keep brainstorming and make sure to thoroughly vet your plan.
To your health and wealth!
About the Author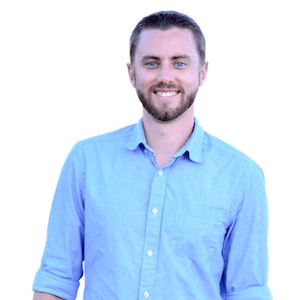 Tristan Summerfield, MA is a natural health practitioner and has been an entrepreneur and employee in the natural health industry since 2005. His training includes Integrative Herbalism, a Master's Degree in Nutrition, Functional Diagnostic Nutrition, Whole Food and Herbal Cooking, and Business Building Courses. His mission is to help budding entrepreneurs fast track their success and create a lucrative and meaningful natural health career that serves a specific target market.
If you'd like additional support for choosing an income-generating process, you can take his FREE eCourse – How to Choose a Profitable Niche as a Natural Health Professional. If you already have a solid idea for your business and want to learn how to implement and market it, check out his Career Success Plan for Natural Health Practitioners eCourse that goes deep into all of the methods mentioned here and shows you how to set the technical aspects of your business such as registration, trademarking, insurance, finances, and taxes (this link will give you $50 off course enrollment). Enrollment also gives you access to an online community where you can get personalized support and make connections with fellow practitioners from all over the world!