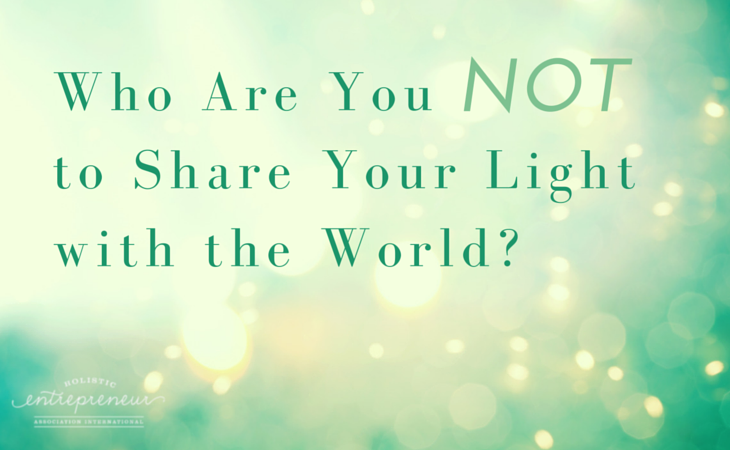 By Tejal V. Patel, former divorce attorney who reinvented her life to become a Mindfulness Coach, Meditation Expert and Best Selling Author of 20 Beautiful Women
"A flower doesn't think to compete with the one next to it. It Just blooms."  – Unknown
From my personal experience from legal advocate to spiritual advocate, I know all too well that the journey to make your purpose your profession is quickly becoming this generation's trend.
It's no surprise that many of my mindfulness coaching clients are young women who want to make the same transition from a conservative 9-5 life to a soul-fulfilling purpose that is fueled by their unique passions and gifts.
Never before in history have we seen so many empowered women breaking the traditional norm. From entrepreneurs, light workers, healers and those who are on a spiritual journey to have it all – purpose, peace and personal time – we see women embracing their power in the masses.
There is something awakening within these women that needs to be shared. Until they do, their soul remains restless and unfulfilled. Though they want to share their passion, there are powerful fears and limiting beliefs blocking them from their full potential.
Three of the biggest fears I hear from my coaching clients that prevent them from pursuing their purpose are:
1) "Who am I to share what I know with others?"
2) "Is what I have to say really going to matter?" and
3) "Why bother? There are so many other people already doing what I want to do."
If any of those self-limiting thoughts have plagued you, I offer the following advice:
THIS IS NOT A ONE-PERSON JOB
So you say, "Who am I to teach others?" We have this notion teachers are more superior and thus know more than their students. Sure, in the confines of traditional institutions that maybe the role. But an inspirational, spiritual teacher isn't one that preaches to transmit knowledge, but rather through one's experiences and example awakens anyone guided to them. They help others by confronting, inspiring and elevating them to a higher consciousness by breaking through their blocks.
There are 7 billion people in this world. The work of spreading love, positivity and light through your unique mission is needed because one person can't reach all.
Your unique experiences, challenges and struggles need to be shared to help others in similar situations. You aren't going to resonate with all, but those who need you, will be guided to you. You are uniquely put in the place you live, with the people you know, with that particular network and community because you are meant to be a light for those individuals.
This is an era of where your experiences, actions and the power of your example have more impact than the words you preach. The greatest power you have is to touch others by your raw authenticity and by sharing your unique truth and gifts. When you have the courage and vulnerability to shine your inner light, your example gives permission to others to pursue their purpose and passions too.
You don't need to quit your day job to pursue your purpose. One of the greatest necessities is sharing positive vibrations and light in environments and with people who have only been surrounded by negativity and darkness.
"Wherever You stand, Be the Soul of that Place" Rumi
GET CLEAR ABOUT YOUR INTENTION TO SERVE
If you are wondering if what you have to say matters, it all depends on the energy behind why you want to be an instrument of service. When we step out of our comfort zone, to pursue our purpose, the depth, success and power of our service depends on why we are helping others.
When we serve others for their highest good, to elevate them to be a better version of themselves, we do so because we want to put out positivity into the world. Sometimes we have that intention, however our ego gets caught up in the idea of also seeking recognition, validation and defining our worth through the quantity of people we serve. When we do anything to touch a lot of people, with the expectation of appreciation, we are seeking to be of service for the wrong reason.
When you put your gifts out into the world, not everyone will resonate with them. We may never know how our presence, energy and words impact others. It's irrelevant to receive praise so long as we strive to put out more positive vibrations into the world. Even if you only touch one person, humbly know you have fulfilled your purpose.
UNLEASH YOUR INNER KATY PERRY
So you think you don't have anything new to offer the world? Ask yourself this: what if Katy Perry said to herself, "I'm not going to pursue my dream of being a pop singer because so many people have already done it before, like Britney Spears and Taylor Swift. They do it so much better than I can." What if she said there was nothing new for her to offer the pop music world and just never tried? Well first off, we wouldn't have had an amazing Halftime SuperBowl show this year and secondly, amazing songs like Fireworks wouldn't have been birthed and shared with the world. So don't ever let the idea that you don't have anything new to offer the world stop you from sharing what is within you.
The reason we have such a rise of people doing such uplifting work is because we need to bring more light into the world to combat the centuries of darkness and negativity. Just because there is a growing market for it doesn't mean you have to give up. Be glad the foundations for spiritual work are being laid. It's encouraging because it shows there is a demand for this type of inspiration and work. We all are in this together, bringing forth our unique aspects and gifts, touching a different group of individuals. This isn't a competition or comparison, this is a time for your to ignite your light and shine.
So anytime you need a boost of inspiration and motivation, blast Fireworks and tap into your inner Katy Perry:
Do you know that there's still a chance for you
'Cause there's a spark in you?
You just gotta ignite the light and let it shine
Just own the night like the 4th of July
'Cause, baby, you're a firework
Come on, show 'em what you're worth.
So the next time the fear that you're not good enough to share your unique passions, truth and purpose creeps up, I urge you to ask yourself, who are you to NOT share your light with the world?
---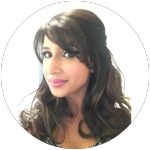 Tejal V. Patel is a former divorce attorney who reinvented her life to become a Mindfulness Coach, Meditation Expert and is the Best Selling Author of 20 Beautiful Women and contributing author to A Letter To My Mom. She is the dynamic founder of the signature Astitva Seekers Mindfulness Coaching Program where she counsels women and mothers, around the world, on breaking fears, finding balance and inner peace. As a modern-day spiritual teacher, she inspires her followers to incorporate simple mindfulness techniques into their life with her FREE weekly meditations and Vlogs. You can sign up at www.AstitvaSeekers.com or stay inspired by following her on Facebook, Twitter and Instagram.
Facebook: https://www.facebook.com/astitvaseekers
Twitter: https://twitter.com/AstitvaSeekers
Instagram: http://instagram.com/tejalvpatel/